News
Government launches ambitious growth plan for shipping sector
---
This article is more than 5 years old.
The maritime sector has always played a very important part in Danish exports and the government wants to help it continue to do so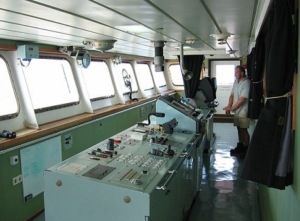 The Danish maritime cluster Det Blå Danmark has put forward 36 initiatives that the government has used as a basis for a new growth plan designed to make Denmark a maritime frontrunner by the year 2025.
READ ALSO: Denmark moves up world shipping nation rankings
The plan will address areas such as maritime technology, how to ensure competitive conditions, creating more apprenticeships at sea, increasing the numbers of young people training as ratings and officers, and devising an integrated strategy together with the industry.
Actions speak louder than words
"With the growth plan from the maritime cluster the government has charted a course to make Denmark a global maritime powerhouse by 2025," said the business minister, Brian Mikkelsen.
"Now it's up to Det Blå Danmark to roll up its sleeves and put actions behind the plan so that together we can make these visions a reality."
Expanding existing initiatives
The maritime cluster plays a vital role in employment in Denmark, but the sector is exposed to fierce competition in the world market, which is undergoing rapid developments as a result of globalisation, changing consumer patterns and technological developments.
The new plan builds on some existing initiatives.
"We've already taken a number of steps towards becoming an even stronger maritime nation by lowering taxes and tolls in the maritime sector," said the tax minister, Karsten Lauritzen.
"Now we will continue along this road with the new plan and as tax minister I'm very happy about that."