News
Ryanair looks to return to Copenhagen
---
This article is more than 5 years old.
Irish budget airline met with Danish unions this week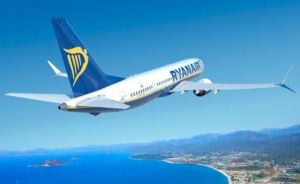 There was no love lost between Ryanair and Copenhagen back in 2015 when the budget airline promptly shut down its base in the Danish capital over union pressure.
But now the Irish airline wants to return, and its head of personnel, Eddie Wilson, has been in Copenhagen this week to discuss options for a possible return with the union for aviation personnel, Flyvebranchens Personale Union (FPU).
"Copenhagen Airport is one of the biggest airports in Europe that Ryanair doesn't have a base in, so we want to set up a base here," Wilson told DR Nyheder.
"Obviously, discussions with the Danish unions would pave the way for a decision about how quickly we can open a base in Copenhagen."
READ MORE: Ryanair to open six new routes in Denmark
Historic agreement
Previously, Ryanair has shunned signing wage agreements with unions anywhere, but the airline has been forced to amend its procedure following a lack of pilots.
A week ago, the airline reached a famous agreement with the UK union British Airline Pilots Association – a big u-turn considering the airline's CEO, Michael O'Leary, once remarked he'd rather cut off his own hands than sign a deal with a union.
Currently Ryanair aircraft departing from Copenhagen are based out of Kaunas in Lithuania. That means the first flights of the day are always from Kaunas and the aircraft have to return to Kaunas as the final flight of the night.