News
Government unveils method for finding microplastics in drinking water
---
This article is more than 5 years old.
Environment and Food Ministry set to uncover the extent of the issue in Denmark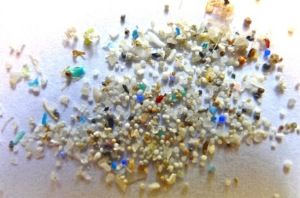 The government was spurred into action last September when it was discovered that drinking water sources in parts of Denmark contained microplastics.
Now the Environment and Food Ministry has revealed that it, in collaboration with Aarhus University, has managed to develop a reliable method that can measure the extent of the problem.
"The initial tests using the new method showed a single microplastic fibre per 150 litres of water. That's miniscule compared to the finds from last autumn," said the environment and food minister, Esben Lunde Larsen.
"Now we are launching a more comprehensive investigation, during which we will test the water in various parts of Denmark. But there is still a need for more knowledge about microplastics. This is an issue that we will discuss politically when we commence negotiations regarding a national plastic plan in the near future."
READ MORE: Government to investigate microplastics in drinking water situation
Capital samples
Previous methods of measuring microplastic levels in drinking water were deemed so imprecise that the authorities were unable to draw many conclusions regarding the situation.
As part of the new method, three 50-litre samples of drinking water taken from different parts of the capital region showed no traces of microplastics in two of the samples, while the third showed the single microplastic fibre.
The final results of the drinking water tests are expected to be revealed by the end of June 2018.