News
Research and Tech News in Brief: New AI centre to lift Danish research to new heights
---
This article is more than 5 years old.
Elsewhere, there is a promising Alzheimer's opportunity and milk could be the future of alcohol production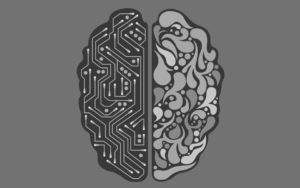 A new centre for artificial intelligence (AI) at the University of Copenhagen (KU) could propel Danish research into the stratosphere.
The centre, named Science AI Centre, is expected to be able to analyse and interpret data, previously deemed too complex and comprehensive, across different areas of science.
"There are problems and societal challenges that are so immense that we simply would never be able to get an overview of them using human intelligence," said Mads Nielsen, the head of the Department of Computer Science at KU.
"We will create solutions in which AI improves other areas of science in society. For instance, there are currently many fields of research where data analysis becomes a bottleneck because there is so much equipment that can collect masses of data, but which is unable to interpret and learn from it."
READ MORE: Danish research still packing strong global punch
Far more efficient
The centre will be fitted with a new state-of-the-art computer that is 100 times faster at learning than a normal computer. It will be tasked with helping researchers across different scientific fields to solve tasks in which efficient data analysis is critical.
An example of this could be analysing and comparing data from the health sector, such as for Alzheimer's, where the computer can analyse huge numbers of MRI scans of brains and pick up on any patterns.
"The computer will identify whether a brain is showing signs of the illness and thus help doctors make an early diagnosis," said Nielsen.
---
New Alzheimer's treatment shows promise
Researchers at Aarhus University have latched on to some potentially promising treatment for Alzheimer's Disease. By treating different mouse models of Alzheimer's disease with a precursor of NAD+ – a central coenzyme in the metabolism of the cell – the research team may have found a drug that can be used as treatment against the dreaded disease. They found that by increasing NAD+ in the brain of Alzheimer's disease mice, they improve their ability to remember, learn, and the signal between neurons.
Turning milk into booze
Researchers from the Technical University of Denmark (DTU) have managed to convert lactose from dairy production waste into ethanol. The researchers have patented their technology and have founded the new company Alcowhey, which is co-operating with a number of smaller dairies to generate more value from the whey – the liquid remaining after milk has been curdled and strained – they produce. The dairies can subsequently sell the ethanol to distilleries which use it for the production of spirits.
Football as medication
A new study from the University of Southern Denmark (SDU), in co-operation with the University of the Faroe Islands, has shown that playing football could actually replace medication of in terms of treating illnesses. The research found, among other things, that Danes aged 55-70 are a lot less likely to develop Type-2 diabetes if they play football a few times a week for 16 weeks. Peter Krustrup, a professor and research head at the Department of Sports and Biomechanics at SDU, contends that football can be a broad-perspective form of medication for patients with high blood pressure, Type-2 diabetes and other lifestyle illnesses.
Facebook a bastion against illness outbreaks
A new research project from the Technical University of Denmark (DTU) has discovered that social media and smartphones can help prevent illnesses from spreading through short-term personal contact. According to Sune Lehmann, an associate professor from DTU Compute, data from social media and smartphones can be used to identify people that can be vaccinated to stop an epidemic. By getting an overview of online contacts, the researchers can identify central people in social groups that can be used to fight illness when vaccine resources are limited.