News
Denmark leads the way in organic food wares
---
This article is more than 5 years old.
Over 10 percent of food in Danish supermarkets is organic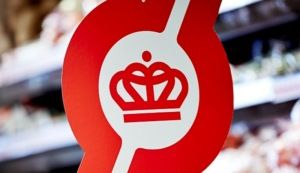 If you're like an increasing number of people in the world and have dedicated yourself to trying to eat organically as much as possible, Denmark is the place to go.
A new report (here in English) from the Swiss research centre FiBL has revealed that Denmark's supermarkets have the highest percentage of organic food produce in the world.
"Globally, European countries account for the highest shares of organic food sales as a percentage of their respective food markets. Denmark has the highest organic share (9.7 percent) worldwide," wrote FiBL.
"Individual products and product groups hold even higher shares. Organic eggs, for instance, constitute more than 20 percent of the value of all eggs sold in several countries."
Luxembourg came second with 8.6 percent, followed by Switzerland, Sweden and Austria.
READ MORE: Danes increasingly acquiring a taste for organic food
Exporting exponentially
Actually, the FiBL stats are based on figures from 2016. Denmark has since become the first country to exceed 10 percent.
Denmark also ranked near the top in terms of per capita consumption of organic food measured in Euros spent in 2016. The Swiss topped that with 274 Euros, followed by Denmark (a little over 210), Sweden, Luxembourg and Austria.
"We are really proud of that. It shows that a lot of Danes want to make a difference when they fill up their shopping baskets," said Helle Borup Friberg, the head of the national organic association, Økologisk Landsforening.
According to the FiBL report, Denmark exported 2.4 billion kroner worth of organic food in 2016 – up 23 percent compared to 2015. Experts estimate that the benchmark will surpass the 3 billion kroner mark this year.