News
Danish commerce suffering due to EU's missed targets
---
This article is more than 5 years old.
Slow rollout of EU standards leading to complaints from business chiefs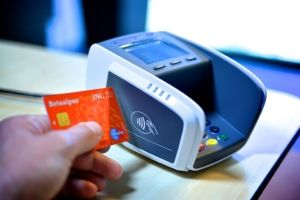 Products that use radio transmitters are an essential part of our lives.
They aid a whole range of activities, from the way we enter our offices to the method we use to purchase groceries on our credit cards.
Devices manufactured and imported in the EU must be certified through a set of 'harmonised standards', which are controlled and authorised by European standards agencies.
However, there have been widespread delays in the creation and implementation of the criteria.
This means companies are paying between 15,000 and 100,000 kroner to obtain approval for products from non-official bodies recognised by the EU.
Wide spread frustration
Business leaders in Denmark have reacted angrily to the added costs resulting from this issue.
"The delayed standards have given us big problems and some frustrations that we share with many other European producers," René Kanstrup Jørgensen, a programme manager at Danfos, told Ingeniøren.
"It's a shame the EU does not make sure that major changes are rolled out on time. We are still awaiting changes regarding a number of standards."