News
Public confidence in Danish policing still falling
---
This article is more than 5 years old.
For the third year running, the survey shows that the police have gone down in the public's estimation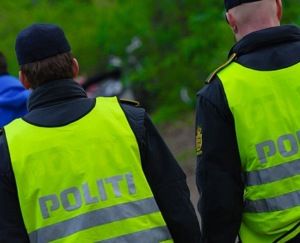 A new report published by Rigspolitiet, the Danish national police, has revealed that the public is increasingly worried that the police are unable to cope with local crime.
The report was based on data from 11,000 people and only 79.2 percent of them admitted to having confidence in the police. The figure in 2013, when data started to be collected, was 84.3 percent, reports DR Nyheder.
Gang wars worrying Danes
One of the major factors has been the gangland warfare that has been a sad feature of Copenhagen and several other Danish cities over the last year.
"It is regrettable and we have to see this in the light of how in 2017 we had a very serious gang war that attracted a lot of attention and massive coverage in the media," said the chief of police, Jens Henrik Højberg.
READ ALSO: Police detain two more gang members in connection with November shooting
"The conflict has meant that we have had to move a lot of resources around between the different police districts," Højberg added.
A drain on resources
"We've also had to send people out on guard duty, primarily in Copenhagen, and we've had to undertake large-scale border control activities. So there have been less police around locally where they belong. I'm sure that has had an effect on the results of the survey."
READ ALSO: Soldiers relieve police guarding synagogue
The police chief is confident that things will change for the better shortly. "We will have 900 new police officers trained during 2018 that can return to the areas they will be posted to. We've also made an agreement with the home guard and the army," said Højberg.
"In that way, I'm sure things will look rosier next time we conduct a survey."
The police chief also promised there would be more police on the streets along with several targeted initiatives aimed at preventing crime and creating security.