News
New strategy aims to lift Denmark to the top of European life science
---
This article is more than 5 years old.
36 initiatives aim to boost Danish life science across the board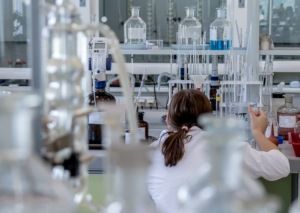 The government has unveiled a new plan that promises to propel Denmark to the very top of the European life science sector.
The strategy includes 36 initiatives that aim to provide more opportunity for Danish life science across the sector: from research to commercialisation, approval and delivery to international expert markets.
"It's going well for Danish life science, but international competition is tough as nails. It's particularly difficult for new life science companies to crack the market," said the business minister, Brian Mikkelsen.
"The growth plan reduces some of the most formidable barriers facing the companies, and it boosts the entrepreneurship and shareholder culture. More startups and a digital transition will strengthen the growth possibilities within life science so Denmark and Danish companies can continue to be digital and technological leaders in the future."
READ MORE: The Valley of Life: How about a minister for life science?
Consolidating position
The 36 initiatives are spread across seven core arenas: Attractive to research and develop in Denmark, More clinical research in Denmark, A world class pharma authority, Better access for qualified labour, More startups and digital transition, A goal-orientated internationalisation effort, and A new life science unit in the Business Ministry.
Currently, Danish life science companies are among the leaders in the global market for pharmaceuticals and medical equipment, as life science has become a Danish area of strength over the past 20 years.
From 2001 to 2015, full-time employment within the life science sector in Denmark has increased by 45 percent.
Read the complete life science strategy here (in Danish), or check out the 36 initiatives below (also in Danish).