News
Bucketload of snow to hit Copenhagen this lunchtime
---
This article is more than 5 years old.
Better get your skates on for winter sports – not literally!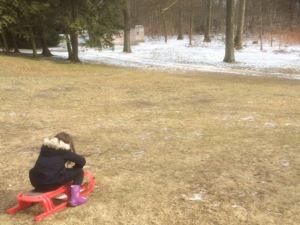 Despite the long drawn-out snow shower last week, there wasn't an awful lot left to enjoy winter pastimes such as sledging over the weekend.
But fear not Copenhageners, as a bucketful of snow is scheduled to fall on the Capital Region over the next couple of hours.
Between 11:00 and 12:00 this morning, as much as 2 cm is expected to fall in Copenhagen – with 6 cm forecast in total.
With wind speeds of 10 m/s, blizzard-like conditions are expected around lunchtime, but there is little threat of the snow hanging around until rush hour.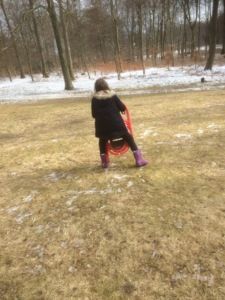 Winter sports opportunity?
With 3 cm of snow also forecast on Wednesday, Copenhageners might finally have a chance to enjoy a few winter pursuits, but they had better get their skates on – not literally as the Lakes have still not been deemed safe!
Both rain and snow are predicted on Thursday and Friday, along with heavy rain showers on Saturday – weather conditions that will most probably wash all the snow away as temperatures advance well above zero degrees.
Elsewhere in Denmark, heavy snow is expected in north and mid Jutland today, but south Denmark and Funen will see a fair bit of rain mixed up in their allocation.