News
More than half the Danish population is now overweight, figures reveal
---
This article is more than 5 years old.
A health problem of prodigious dimensions is on the horizon if no action is taken, experts warn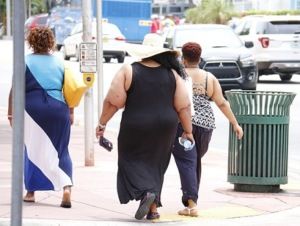 According to a new survey carried out by the regions and the Danish health authority Sundhedsstyrelsen, 51 percent of Danes were slightly to seriously overweight at the end of 2017.
READ ALSO: Danish research: Obesity an immense cost to society
This is the first time ever that over half the population has been classified as overweight, reports DR2 Nyheder.
Weight against height
The survey used the BMI formula, which is an approximate measurement of whether someone is over or underweight by dividing their weight in kilograms by the square of their height in metres.
The results showed that the number of slightly to seriously overweight Danes rose from 46.8 percent in 2010 to 51 percent in 2017. Of these, 16.9 percent were seriously overweight, with a BMI of 30 or more.
Additionally, in all the age groups surveyed, the number of overweight people was greater amongst men than women.
A public health time-bomb
"This is an enormous problem. It is the most serious challenge to public health," said Jens-Christian Holm, a senior doctor and researcher from Holbæk Hospital.
"People think that they can just eat less and train more to lose weight, but that's completely wrong. The body has a system that tries to defend its fatty depots."
Holm feels that the only way forward is to recognise obesity as an illness and bring about a fundamental change in social attitudes towards it.
"We ought to prioritise courses of treatment for overweight people. Up until now, it has been one long losing battle. The figures have only gone one way over the last 50 years – and that is up," he said.
Educational level also a factor
The survey also points to how there is a clear correlation between obesity and the level of educational attainment of the individual. People who are highly educated are less likely to be overweight.
The figures reveal that out of those who leave school after the ninth grade, 26.3 percent were seriously overweight whilst only 8.1 percent of people with a long academic education were.
On top of that, almost 33 percent of people who had been prematurely pensioned because they were unable to work were seriously overweight.