News
Par for the course? Dismissed executive gets six-figure payout
---
This article is more than 5 years old.
Legal case could set a precedent for those on flexi-time contracts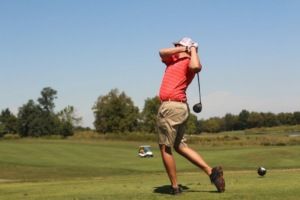 Does your boss allow you to get in a round of golf during your office hours? A recent ruling on labour conditions in Denmark could ensure this is now firmly within your rights.
Courts ordered the insurance company ETU Forsikring to compensate a worker who was dismissed due to the way he allotted his time whilst employed on a flexible hours contract.
Ulrich Busch was sacked in August 2016 after management at his office used surveillance equipment to discover that he regularly spent his mornings playing golf at a local club.
However, judge Sofie Christensen agreed with the prosecution that the dismissal was unjustified as not only did Busch take phone calls whilst on the course, he also reconciled any missed hours by working evenings.
"As there was no agreement or expressed expectation on the conditions of Ulrich Busch's working time or a necessity for him to be present at the office, there is no substantial neglect of his work through his activities on the golf course," she said in her ruling.
A landmark decision?
The case was brought by Busch's union, Frie Funktionærer. The head of the organisation's legal team, Claus Christensen, suggests the ruling is a warning to other employers who might try to dismiss staff on similar grounds.
"This judgement shows that a person cannot be ignored because, for example, they go to the golf course during the day whilst still fulfilling obligations stated within their employment contract," Christensen told DR.
"It's a principle decision that shows all employees who have flexible working hours possess a high degree of freedom to organise their working day without the risk that they might lose their jobs."
Busch originally asked for 640,718 kroner as compensation for his loss of earnings and being the subject of illegal surveillance activities. However, the court's final decision meant the employer was sentenced to pay 386,000 kroner along with the prosecution's legal costs.
READ MORE: Copenhagen agrees to flexible work hours for public workers