News
Danish News in Brief: Another border control extension likely
---
This article is more than 5 years old.
In other news, while spying charges and a high-profile Supreme Court appeal look probable, a weapons cache in north Zealand fails to materialise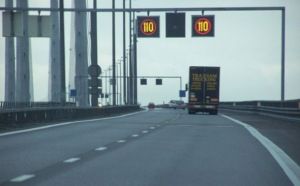 Denmark will most likely extend its border controls by another six months, it has been confirmed by the minister for immigration and integration, Inger Støjberg.
Denmark has joined forces with five other countries in the Schengen area – Sweden, Norway, Germany, Austria and France – to resist the wishes of the EU migration commissioner Dimitris Avramopoulos to return to normal.
Under EU law there is a limit on how long a country can operate border controls, and Denmark has now exceeded that timeframe.
However, several countries successfully argued ahead of the last extension that there was an unprecedented terror threat to consider.
The border controls are currently scheduled to end on May 12.
---
Co-ordinated raid yields no weapons
North Zealand Police, Copenhagen Police and PET carried out a co-ordinated raid on an address in Bistrup near Birkerød on Thursday following a tip-off it was harbouring a large weapons cache. However, the raid failed to find anything. The building in question, Nordvanggaard, houses refugees received by Rudersdal Municipality. Two men were taken away by police for questioning.
Three face Turkish 'spying' charges
Three people face 'spying' charges after helping the Turkish government to identify Danish residents in support of the failed coup to depose President Recep Tayyip Erdogan in 2016. However, the charges, which cite paragraph 108 of the Criminal Code concerning help given to a foreign intelligence service operating in Denmark, must be approved by the justice minister, Søren Pape Poulsen. Paragraph 108 was last used to press charges in the 2012 case of a Russian professor of political science at the University of Copenhagen, who was eventually found guilty of espionage.
Bikers' guilty sentence in  triple slaying case upheld at high court
Bandidos gang member Ian Ramm Hansen's life sentence for his role in the murder of three men at a flat in Frederiksberg in November 2015 has been upheld. The Eastern High Court established the 35-year-old was one of two men who killed Philip Farcinsen Leth Rasmussen, Suhaib Khalil Jaffar and Mike Patrick Vinther as they slept, using a shotgun and revolver. Another defendant, fellow gang member Benyamin Rahimi, 26, who has bipolar affective mental disorder, received 12 years for planning the killing, but it could not be established if he was present. The convicted pair will now consider whether to appeal their sentences to the Supreme Court.
READ MORE: Two found guilty in Frederiksberg triple murder case
TV2 concedes exaggeration in story about African benefit recipients
TV2 is in trouble after one of its stories about an African family getting 327,656 kroner in social benefits, despite having left Denmark, turned out to be grossly exaggerated. DF and Venstre were quick to condemn the family's exploits, but other media were quick to establish that  327,656 kroner was the total sum received, and that a much smaller figure was obtained when the family were outside Denmark. After pleading a semantics defence, TV2 changed the story and headline to reflect the truth.