News
A cautionary tale: don't run before you can work – or if you do, don't broadcast it
---
This article is more than 5 years old.
Social media has become a happy hunting ground for insurance companies and state authorities investigating possible fraud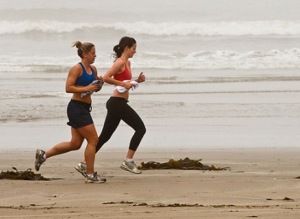 In 2007 a woman was awarded compensation of 200,000 kroner per year for a whiplash injury as a consequence of her reduced ability to work. The money was to come from her pension company, AP Pension.
However, in 2015 the company became suspicious as a result of a follow-up questionnaire. They then started to investigate her and that included trawling through her social media accounts, reports the union website Fagbladet 3F.
Apps-a-daisy
Based on what it found, the pension company is arguing that the woman is not entitled to full coverage. In the first instance, they claimed 300,000 kroner back based on the argument that she had not given accurate information about her condition.
READ ALSO: Insurance companies considered fair game for rip-offs in Denmark
The woman had fallen foul of her use of the Endomondo app. The app, which describes itself as "a free app and website that makes fitness fun and helps you stay motivated", can be used for uploading and recording times and tracking personal fitness.
Traffic on the app and Facebook revealed that she was a member of a sports club and had taken part in a number of activities there and included pictures and running times.
An ethical dilemma
"It is in everybody's interest that insurance fraud is prevented, but it is very disquieting that information from a running app can be used in such a case," said Anette Høyrup, a senior lawyer at the consumer organisation Forbrugerrådet Tænk.
"It is important that companies follow the ethical rules when they are on the lookout for potential swindlers. I'm assuming that the woman's profile has been publicly accessible, otherwise it is extremely worrying," she added.
The case was referred to the insurance tribunal Ankenævnet. The tribunal ruled that from now on, she is entitled to half the original amount because she genuinely has a diminished ability to work, although not as severe as first thought. It is also likely that the money she has received up until now will not have to be repaid.