News
In a historic move, Netto introduces deposit system on plastic bags
---
This article is more than 5 years old.
Trial period established in co-operation with WWF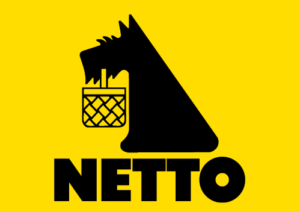 Denmark and the other Nordic countries have long been lauded for their refundable deposit system for recycling used bottles. Now, Netto is taking things a step further.
Next month, the Danish supermarket chain will launch a pilot project involving incorporating a deposit system for plastic bags – the first of its kind in Denmark – in a bid to prevent them from being disposed of in the natural environment.
"Plastic needs to be removed from nature and we need to see an end to unnecessary plastic. So Denmark's biggest supermarket chain will team up with the World Wildlife Fund (WWF) to find new solutions to the global plastic problem," Netto wrote in a press release.
"Along with our partners we'll launch a number of initiatives that, among other things, aim to remove unnecessary plastic in the company's products and packaging to ensure that as much plastic as possible is recycled – as well as introducing new and more sustainable plastic products."
READ MORE: Runners championing fight to curb plastic blight
A win/win situation
The pilot project, which involves customers paying 50 øre extra for specially-designed plastic bags and receiving 1 kr upon returning the bag, will start in Netto shops in Funen on April 16.
Bags that are handed in will be collected and delivered for recycling, but should customers choose not to deliver their bags, the surplus deposit will instead go to WWF.
Those funds will in turn be spent on the removal of plastic from the natural environment in Denmark and abroad, as well as on focusing on uncovering more sustainable models for plastic disposal in Denmark.