News
Industrial action in Denmark: Here's what the lockout means to you
---
This article is more than 5 years old.
Denmark's biggest union, HK, offers some points of advice in English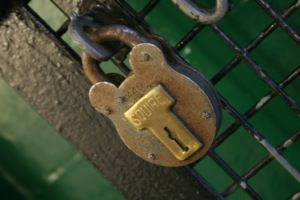 Does the looming lockout next month leave you feeling anxious and perplexed? What about the kids? can they still go to school? What are your rights? What about work?
The Danish union HK has kindly sent CPH POST a rundown of answers to some general questions that could prove very useful to private-sector employees.
---
Private-sector employees:
How the lockout will affect you and your work
What are the rules when childcare is affected? Can children come to work with you? Must you cycle 45 km when buses and trains are not running? Can you take a holiday or call in sick as a last resort? We provide the answers to most questions here
When 440,000 public-sector employees are locked out – probably from 10 April, where will that leave private-sector employees who must get to work? Dilemmas for employees start piling up as they try to find solutions to childcare, transport and other issues.
We have spoken to HK/Privat's in-house lawyer Klara Elisabeth Hoffritz and head of professional affairs Kim Jung Olsen.
Childcare
What should I do if our childcare institution or school closes?
If your local childcare institution/school is hit by a strike/lockout, it is your own responsibility to find another form of care for your children. As an employee, you are not entitled to time off with pay or time off without pay, even if you cannot get your children looked after during a dispute.
As an employee – dispute or not – you are still obliged to go to work and carry out your job in the usual manner. You could therefore risk being made redundant or dismissed summarily if you stay away from work, even if you are looking after your children.
With that said, we know from the last dispute in 2013 that where possible, many workplaces provided constructive and creative solutions so that children could accompany mum and dad to work, and mum and dad would still be able to carry out their work.
HK therefore recommends that you talk with your employer and any colleagues in the same situation and try to work out a solution that enables you both to do your job and have your children looked after.
Will I receive a refund from the childcare centre?
Will I receive a refund from the closed institutions when children are not looked after?
As a general rule, you should not pay for a public service you do not receive. If your municipality demands money for childcare that is not offered, this is a mistake, according to the Ministry of Children and Social Affairs.
However, the ministry underlines that your municipality may not refund the money if the amount is "significantly outweighed" by the administrative cost of refunding the money. In other words, if the conflict only lasts a few days and the refund only totals a small amount.
May I take my child to work?
It depends on your employer, and you should ask before taking your child with you. Fortunately, most places have no objection to children being taken to work. However, there are workplaces where children obviously cannot accompany you, e.g. laboratories and clinics.
Whose insurance covers at work?
Where do I stand in terms of insurance if my child breaks something where I work? Or is injured at my workplace?
Check with your manager whether the insurance covers visitors such as children. Otherwise, it is your third-party liability insurance or your accident insurance that applies. It is precisely the same when your children are at school or playing at a friend's house and cause or have an accident – then your own insurance applies. We do not normally consider this, but it can be a good idea to clarify your cover with the insurance company.
Planned holidays refunded by insurance
As a family, can we have expenses for a holiday that is paid for refunded by the insurance if one of us is locked out?
Public-sector employees affected by the strike and lockout are not allowed to take holidays. As a private-sector employee, you are allowed to take a holiday. However, if you are a private-sector employee and your partner/spouse is locked out and therefore not allowed to go on holiday, in certain circumstances the whole family/household can have the holiday refunded.
It depends on the insurance company where you have your travel or cancellation insurance.
HK/Privat called the 20 largest insurance companies and only four: Alka, Bauta, Lærernes Brandforsikring and Pen Sam plus the three specialist travel insurance companies Gouda, Bupa Global and Europæiske have decided to cover and refund paid holidays, if you have to cancel the holiday you bought.
HOWEVER only if you bought the holiday before 1 March AND bought cancellation insurance together with the holiday before 1 March. For Europæiske, the deadline is from 28 February and Gouda's deadline is later, on 7 March.
Generally, these seven companies say:
"On this unusual occasion, we provide cover if your travelling companion and children on the policy/in the household have to cancel a planned holiday due to the industrial dispute 2018, IF they all share the same departure and arrival dates".
If you are in doubt, call the company or check its website.
We know that the following companies do not provide cover: Tryg, TopDanmark, Codan, Alm. Brand, Gjensidige, If Skadesforsikring, GF-Forsikring, Købstædernes Forsikring and Himmerland Forsikring.
Time off in lieu and special holidays
Am I entitled to time off in lieu if I cannot get childcare for my children?
Taking time off in lieu will always follow the rules in the collective agreement covering your employment. If, for example, the starting point is that overtime is disbursed, and time off in lieu must be agreed between you and your employer, this will also apply during the conflict.
If you simply cannot find childcare and cannot take your children to work with you and therefore wish to use time off in lieu to take care of them, you must agree this with your employer.
May I take holiday/special holidays (feriefridage) if I cannot find childcare?
Taking holiday and special holidays must be agreed between you and your employer. The employer must meet your wishes for holiday and special holidays as far as possible – also if it is due to a dispute and lack of childcare – unless your employer has a good reason for declining your wishes concerning taking holiday.
Have a dialogue with your employer and perhaps colleagues in the same situation to work out a solution that takes your job and childcare into account. But you are not obliged to use your time off in lieu or holidays and special holidays to take care of your children.
What do I do if I simply cannot find childcare?
"If you have exhausted all avenues – also grandparents, neighbours and friends, and it is not possible to take the children to work with you, then you must talk to your employer about working from home or taking time off without pay.
Do not call in sick!
Can't I just call in sick?
We recommend against calling in sick as a last resort or taking your child's first day of illness. You must be able to document illness, and remember that a dispute like this could last for weeks, like the teachers' lockout in 2013. Therefore, more solutions might be required to juggle your working life and family life, but calling in sick is not one of them. If you call in sick anyway, you risk being fired or dismissed summarily.
If buses and trains stop running
What do I do if the trains or buses stop running and I live 45 km from work?
It's quite simple: We are all obliged to do our best to get to work, as agreed – and use our bikes if necessary. It is not the employer's responsibility that you live far away from work or depend on public transport. If it is absolutely impossible to get to work, you must not just stay at home but here too, contact your employer and see if you can devise a solution together. Perhaps you can work from home, take a day of holiday, take time off in lieu or just take time off without pay. All employers benefit most from having happy employees, so it should be possible to work out a solution that suits everyone.
Are you unemployed, in a flexi-job or temping?
I am unemployed and must be available for the labour market. What do I do if my children's childcare centre or school is closed?
If you are unemployed and receive benefits from your unemployment insurance, then you must – regardless of any dispute – remain available for the labour market, and thereby meet the same requirements as always. This also means that, like employed people, you are obliged to make sure that your children are cared for if the children's childcare centre/school is affected by the dispute.
What should I do if I have a flexi-job?
If you have a flexi-job, your benefit is secured, otherwise you must contact the municipality and ask about flexi-pay subsidy that the local authority disburses in addition to your pay. The subsidy will not lapse but could be delayed.
If you receive flexi-benefit (fleksydelse) – early retirement benefits for people with flexi-jobs – it is disbursed by Udbetaling Danmark. As Udbetaling Danmark is not affected by the strike or lockout, your benefits should continue.
If you are eligible for a flexi-job but are unemployed, you receive so-called flexible job benefits from the municipality, and these may also be delayed by the conflict."
I should have attended a course that has been cancelled due to the dispute – what should I do now?
If you should have attended a course that has been cancelled due to the dispute, if  e.g. the teacher and/or institution are affected by the conflict, then you should go to work as you normally would instead.
If I am a temp, do I have to go to work?

When working as a temp sent out by a temping agency, you must make sure you do not perform work covered by the strike. Instead, you might be entitled to dispute benefits, but this depends on the specific circumstances. As soon as possible, contact your local HK branch to have your rights clarified. Temping agencies that have signed an HK agreement must not send you out to perform work affected by the strike. We must therefore assume that you will not be allocated work in the public sector that is affected by the dispute while it lasts. If you are in doubt about whether the work you have been allocated is affected by the dispute, you must contact your local HK branch immediately.
I am unemployed and currently an intern in a company (virksomhedspraktik) or in training (praktik) as part of job clarification (jobafklaring). Where do I stand?
If you are an intern in a company, municipalities and job centres must not arrange for you to work for an employer covered by the strike, lockout or picket line.
The dispute is looming. If it materialises, members of HK may not accept work covered by the strike in companies impacted by the strike and lockout.
If you are an employee-freelancer working for the public sector, you will only be directly affected by the dispute if your employment is subject to a collective agreement. However, most freelancers do not have collective agreements. Read here how to address the dispute if you are a freelancer.
If you are an independent freelancer or an employee-freelancer
If you have public sector clients, just carry on working as before the dispute – meaning that you go on working with the assignments given, but do not start working on other types of assignments or other assignments than you normally would.
Immediately before the dispute, you are not allowed to enter into agreements on additional work and /or more work than you normally do.
If you come in for work and is sent home due to the conflict, you are still entitled to pay – unless you accepted cancellation without prior notice in your contract. Contact your local HK branch if you are in doubt.
If you have questions that are not answered in the above, please contact Kim Jung Olsen, head of professional affairs at  kim.jung.olsen@hk.dk
Mark your question 'konflikt'.