News
First ever collective agreement for the platform economy signed in Denmark
---
This article is more than 5 years old.
Hilfr.dk inks historic deal with 3F union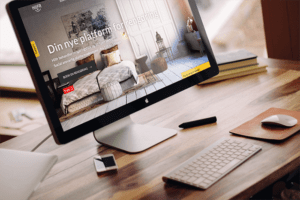 Since being founded last year, the Danish digital platform for cleaning services in private homes, Hilfr.dk, has been unwavering in its commitment towards ensuring that the cleaning assistants get competitive wages. Now, it's taken a massive step towards coming through on its pledge.
Today, Hilfr.dk has signed a ground-breaking collective bargaining agreement with one of Denmark's biggest unions, 3F.
Hilfr.dk co-founder Niels Martin Andersen told the CPH Post that the historic signing ceremony was attended by Denmark's PM Lars Løkke Rasmussen.
"We are extremely proud to have signed the world's first collective agreement for a platform company together with 3F, a trade union. The platform economy suffers from a bit of a tarnished reputation because too many platforms are basically digitalizing tax avoidance and poor working conditions and claim that it isvery innovative," said Andersen.
"With this agreement we are raising the bar for the gig economy and show how we can all benefit from new technology without undermining labour rights and working conditions. At the same time we show that the Danish labour market model is able to work hand in hand with new digital business models."
Others in attendance were Karsten Dybvad, the head of the national confederation for industry Dansk Industri (DI), and Per Christensen, the chairman of 3F.
READ MORE: The Danish startup that refuses to compete on poor working conditions
12-month pilot
The new collective agreement, which will run for 12 months as a pilot effort, will come into effect on 1 August 2018 and will guarantee Hilfr.dk cleaning assistants access to sick pay, holiday allowance and pension contributions.
Other aspects of the agreement include a minimum wage of 141.41 kroner per hour and cleaning assistants who work more than 100 hours on Hilfr.dk being automatically eligible for Super Hilfr-status.
Hilfr.dk currently has 450 cleaning assistants servicing 1,700 customers across Denmark.