News
Culture News in Brief: Thomas Blachman to follow 'X Factor' to TV2
---
This article is more than 5 years old.
In other news, Kim Bodnia is wowing the critics stateside for his role in 'Killing Eve'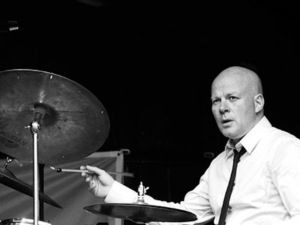 It wouldn't be 'X Factor' without Thomas Blachman, the chatterbox baldy who has been dividing the nation ever since he first took a judge's chair for the inaugural season in 2008.
Eleven seasons later – of which Blachman has participated in ten, winning only two – and the show is moving to TV2, and this morning the broadcaster confirmed it had signed him up.
"There is no program without me," he told TV2 in what appears to be some kind of cover letter. "I'm not synonymous with Denmark's Radio, but I am with 'X Factor'."
And rival Remee too … probably
Ahead of last week's final, Blachman's record had only been one win in nine, compared to Remee's five in nine, but his group Place on Earth saw off his rival's two over-25s singers to win.
The result rubbed egg into the face of the third judge, Sanne Salomonsen, as she had ejected all three members of the band before the final selection round at the judges' houses.
Remee has also confirmed he has received an offer from TV2, but has not answered yet due to his busy schedule.
---
It's not too bad this artist lark
Statens Kunstfond, the state art foundation, has bestowed life-long honorary benefits to four more recipients – among them the 39-year-old author and journalist Puk Damsgård. Some 275 Danish artists benefit from the handouts, which can amount to as much as 160,000 kroner a year – depending on their other income. Anyone who makes more than 397,000 in a year gets nothing. And productions can also get funding. Among the latest to benefit is 'White Nigger / Black Madonna', the latest Sort/Hvid production starring the ever-controversial Christian Lollike ('Manifesto'). It will make its debut at the Copenhagen Stage theatre festival in June.
Ministers urged to take action against fake and overpriced tickets
A number of organisations operating in the ticketing industry – including sites such as Billetlugen and Live Nation, festivals such as Roskilde and Smukfest, and consumer rights council Forbrugerrådet Tænk – have written a joint letter to three ministers calling for action to stop the sale of fake and vastly overpriced tickets on website exchanges like Viagogo, Onlineticketshop.dk and StubHub. The ministers in question are Mette Bock (culture), Søren Pape Poulsen (justice) and Brian Mikkelsen (industry).
Kim Bodnia praised for performance in new HBO series
Danish actor Kim Bodnia, the burly one in 'Broen' ('The Bridge'), has been praised by various international media for his performance in 'Killing Eve', a new HBO series that has also received high ratings, earning a score of 83 on Metacritic. Bodnia, who plays the handler of a hitwoman – the title character in the series – gives an "excellent performance", according to vox.com, while Variety noted that he "skillfully underplayed" the part.
Cardi B pulls out of Roskilde due to pregnancy
Female US rapper Cardi B has pulled out of performing at this year's Roskilde Festival because she is pregnant. She was scheduled to appear on Wednesday 4 July.