News
Summer in sight? Weather heating up big time next week
---
This article is more than 5 years old.
Temperatures expected to surpass 20 degrees next week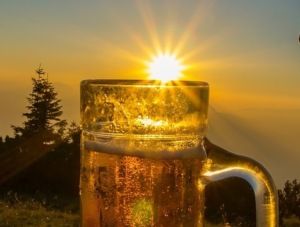 It's been a long winter. And even now, when pearls of sunshine do eventually creep out from the cloud cover and beckon the Danes to strip off layers of coats and scarfs, a brisk wind swiftly lays waste to those yearnings.
But no more. It looks as if t-shirt weather is finally upon us.
A massive high-pressure system is set to move across northeastern Europe in the next few days, leading to temperatures in the 20s next week.
Denmark will most likely need to endure a wet Saturday, but then things will shape up.
Temperatures are expected to sniff around 20 degrees on Sunday, and then over the early stages of next week we will see plenty of sunshine as temperatures climb up to around 22 degrees – at least according to TV2 Weather.
READ MORE: April still the cruellest month: Sahara weather, birch pollen and higher energy bills
UV rays and pollen
However, the media does warn that coastal areas can expect to endure cool winds that might make it seem colder.
The warmer temperatures do, regrettably, have their pitfalls, particularly for allergy sufferers and people with fair skin.
The UV index will be on the rise, so unless you want an Irish tan, you might want to bust out the sunscreen. Furthermore, the warm weather could herald the start of the birch pollen season, which has been held at bay by the cold end to a rather long-winded winter.