News
Most Danish foreign fighters have been on benefits
---
This article is more than 5 years old.
Employment minister disgusted by new figures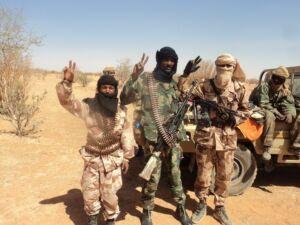 Since 2012, at least 150 people from Denmark have travelled to Syria or Iraq to join militant jihadist groups – and over half have received social benefits at some point during their time away.
New figures from the Employment Ministry reveal that at least 84 people have been given some form of public benefit whilst fighting on behalf of the Islamic State or some other terrorist group.
"One can only distance oneself from that. It shouldn't be possible to be able to travel out of Denmark and take part in a conflict where you're fighting against Danish values. So now we have ushered in a new law that will stop that in the future," the employment minister, Troels Lund Poulsen, told TV2 News.
READ MORE: Denmark may have to bring back jailed IS fighters from Syria
On the fight
The two benefits most often paid out to the foreign fighters were kontanthjælp (44 percent) and the SU education grant (43 percent).
About a year ago, Poulsen and the justice minister, Søren Pape Poulsen, launched an investigation into how the foreign fighters were able to abuse the public benefits system.
Then last month, the government pulled the curtain on a new 20-initiative proposal that aims to better control social benefits.
Danish intelligence agency PET estimates that just over a third of the foreign fighters from Denmark have returned to the country, while a fifth are still in conflict zones. A quarter are believed to have been killed and the rest are in other countries.