News
Minister wants to carve up Copenhagen into smaller municipalities
---
This article is more than 5 years old.
Søren Pind contends move will better connect citizens and politicians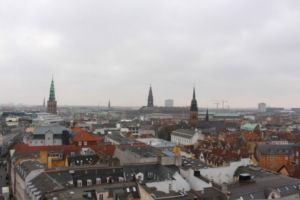 The education and research minister, Søren Pind, has revealed he wants to divide up Copenhagen Municipality into seven or eight smaller municipalities.
The minister, who recently took the head seat on a city committee that aims to strengthen the party's position in Copenhagen, argues the move will bring citizens and politicians closer together.
"The municipality is not close to its citizens. I clearly believe there is room to move to the municipal institutions closer to the citizens it concerns. So we must discuss how to do that," Pind told Berlingske newspaper.
Pind maintains that the argument that a division of Copenhagen would create poorer municipalities no longer holds water.
READ MORE: Archaeologists may have found Copenhagen's oldest church
Frank against idea
Kasper Møller Hansen, a professor of political science at the University of Copenhagen, argued that the proposal has its pros and cons. It would create a  more local agenda in the municipalities, but it would also make it more difficult to discuss priorities across the city spectrum.
"Today, it's possible to sell part of Amager Fælled and construct housing in another part of Copenhagen, but that will become much harder when there are different priorities in play," Hansen told Berlingske.
Meanwhile, city mayor Frank Jensen is not keen on the idea. While not averse to structural changes in the capital, he doesn't think carving up the city into smaller municipalities is the way forward.