News
Industrial action breakthrough as agreement is struck for half a million municipal employees
---
This article is more than 5 years old.
No deal yet for state and regions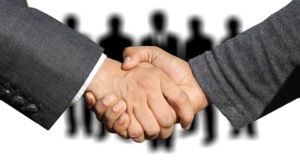 An agreement struck today by negotiators ensures that no municipal workers will either be going on strike or being locked out in mid-May as part of impending industrial action that was threatening to bring many public services to a standstill.
In total, the agreement covered 500,000 employees who can now look forward to a 8.1 percent pay rise over the next three years, providing it is in line with the private sector, along with the guarantee that they can have paid lunch breaks.
Good news for parents and teachers
The agreement covers the country's school and daycare institutions – great news for parents fearful of facing weeks of childcare issues.
And it also includes a concession regarding the calculation of teachers' working hours – a point of contention since the passing of a controversial law in 2013, which teachers have bitterly opposed.
Regions and state workers still face industrial action
However, there is no agreement in place to cover 46,000 out of 120,000 employees who worked for the regions – so disrupted healthcare services remain a possibility in May.
And there is no agreement yet for a fair proportion of the country's 180,000 state employees, which could still lead to disrupted transport services, including rail and air.