News
Dane first to be convicted under Malaysian fake news law
---
This article is more than 5 years old.
Bogus YouTube video leads to an 'extended stay' in Kuala Lumpur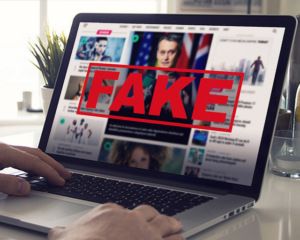 A Malaysian court has convicted Salah Salem Saleh Sulaiman, a Danish citizen, of inaccurate criticism of the police on social media. He is the first person to be prosecuted under the country's new law against 'fake news'.
Sulaiman was charged with spreading fake news after posting a video on YouTube accusing police of taking 50 minutes to respond to distress calls following the shooting of a Palestinian lecturer on April 21.
Police countered that it took them only eight minutes to respond to the shooting in the Malaysian capital of Kuala Lumpur in which Fadi al-Batsh was shot dead by two assailants on a motorbike on April 21. Batsh was a member of the Palestinian militant group Hamas.
Time after time
Malaysia's national police chief Mohamad Fuzi Harun said their records showed a distress call was received at 06:41 and that police were on the scene eight minutes later.
Sulaiman, a Danish citizen of Yemeni descent, was accused of "publishing fake news with ill intent". He pleaded guilty, but said the video was posted in a "moment of anger" and he did not mean any harm.
"I agreed I made a mistake," he told the court. "I apologise to everybody in Malaysia – not just to the Malaysian police."
No get out of jail cash
Malaysia is among the first countries to legislate against the spreading of fake news. Offenders face fines and jail time.
READ MORE: Another Dane arrested in Turkey on suspicion of terrorism offences
Sulaiman was ordered to pay a fine of nearly 16,000 kroner, but did not have the funds to cover it. He will now spend a month in jail. He was on a 10-day visit to Malaysia when he released the video, and said he was not aware that Malaysia had such a law.
Law trumps speech
Malaysia's law defines fake news as "news, information, data and reports that is or are wholly or partly false". It also covers digital publications and social media. As Sulaiman has learned, it also applies to foreigners.
Free speech advocates have challenged the law, saying that it violates constitutional guarantees to freedom of speech.