News
Denmark opens consulate general in Houston
---
This article is more than 5 years old.
Texan city a huge player in terms of shipping, biotech and, of course, oil & gas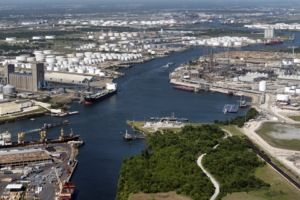 The foreign minister, Anders Samuelsen, will be in Houston, Texas today to open a new Danish consulate general.
The new diplomatic stronghold will provide Danish companies with better trade conditions in the US – which is Denmark's third-biggest export market.
"It's the government's clear vision to strengthen Denmark's presence in the US, which is a close ally and massive market for Danish companies," said Samuelsen.
"Houston is a key junction for international maritime and there are fine opportunities for Danish companies within shipping, energy solutions and a number of other arenas. These are opportunities that we need to embrace. "
A number of Danish companies will take part in the official opening in Houston.
READ MORE: Denmark dropping down the world diplomatic rankings
Lone Star success
Texas is the leading state in the US when it comes to wind energy, while the world's biggest hospital complex – Texas Medical Center – is located in Houston and employs more than 100,000 people.
Over 22,000 clinical studies take place in Texas every year and the state enjoys an annual research and development life science budget of 2.5 billion dollars. Texan venture investors kicked in 1.3 billion dollars into biotech and medico firms from 2008-2013.
Houston is also the busiest habour in the US and three of the top ten biggest harbours are located in Texas. Houston is also known as the oil and gas capital of the world with over 5,000 active energy companies in the city.
Meanwhile, the state needs to invest 400 billion kroner in water infrastructure over the next 50 years – as well as invest massively in the wake of Hurricane Harvey, which led to significant flooding.
Lastly, the nearby capital of Austin is swiftly developing into one of the more influential areas within the realm of IT in the US.