News
Danish News in Brief: Hospital rape victim was literally paralytic but fully conscious
---
This article is more than 5 years old.
Less clear are the reasons why the Great Belt Bridge was practically closed for two hours during Friday rush hour, and how a soldier discharged his weapon outside the Great Synagogue, hitting a police officer on the arm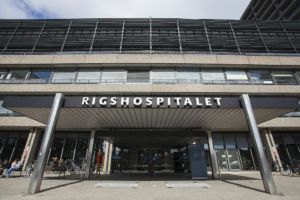 A 33-year-old male nurse employed at Rigshospitalet in Copenhagen has been convicted of raping a woman at the hospital and sentenced to two years in prison.
The incident took place on the night of December 8 when the severely intoxicated woman, 24, was admitted to the hospital after drinking too much at a Christmas julefrokost.
However, despite being literally paralytic, she was fully conscious of everything going on around her – first during her consultation and then during the rape – and she eventually summoned up the strength to fight him off.
Rapist was tempted
The nurse admitted assaulting the woman with his fingers and penis after becoming "tempted" by the opportunity, but maintained there was no penetration.
The nurse, who has been indefinitely suspended from working, has appealed against the sentence and an order to pay his victim 70,000 kroner in compensation.
His victim, who also works as a nurse, told the court how the rape keeps on coming back to her because the uniforms at Rigshospitalet and her place of work are very similar.
---
Soldier accidentally shoots police officer at Great Synagogue
A soldier accidentally discharged his weapon in the vicinity of the Great Synagogue on Krystalgade in central Copenhagen on Saturday night, hitting a police officer on the arm. The incident took place inside an observation building. It was later revealed he was a highly experienced soldier, who along with the victim will be offered psychological counselling. An army investigation into the incident will now take place.
Nuclear power plant brings Great Belt Bridge rush hour traffic to standstill
Traffic was incredibly slow on the Great Belt Bridge for two hours during the Friday rush hour as the Russian nuclear power plant Akademik Lomonosov made its way past. The police made the decision to severely limit the traffic – primarily "as an extra security measure". No other explanation was given for the decision. During its journey through Danish waters, the Akademik Lomonosov was escorted by the Najaden, a Danish patrol vessel.
Kystbanen commuters face another summer of bus replacement services
Commuters on Kystbanen, the coastal railway line between Helsingør and Hellerup, face another summer of bus replacement services. From June 29 until August 12, there will be no train service, and the same will be true between Valby and Frederikssund from June 1 until August 26.
Fierce fire rips through school in Horsens
An "extremely fierce" fire broke out at Sct Ibs Skole yesterday evening in Horsens in central Jutland, according to local fire crews. Flames 50 metres in height led to the police urging local residents to keep their distance.
Two-year-old found wandering around park alone
A two-year-old girl was found by police walking alone in a park in Esbjerg in south Jutland at around 17:00 on Saturday. It turned out she had left her family home where her parents were gardening, and the family were reunited an hour later.
Depressed girl found in attic of former home after 24-hour search
A 24-hour search involving helicopters and tracker dogs for a missing 17-year-old girl in Vipperød in northwest Zealand ended on Saturday with the best possible result. The girl, who is believed to be suffering from depression, was found by the tracker dogs in the attic of her family's former home.