News
Denmark facing a nail-biter at ice hockey championships
---
This article is more than 5 years old.
Can the fairytale continue for the host nation?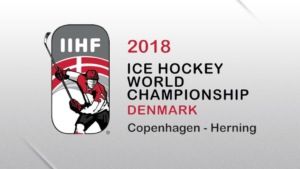 So far during the 2018 IIHF World Hockey Championships, the Danish team have given their fans plenty to cheer about.
Among the Dannebrog-waving moments have been wins over two of their Nordic cousins: a 3-0 demolition of Norway and a 3-2 upset against powerful Finland. The latter in particular has led to Danish hockey fans dreaming, well, impossible dreams.
Denmark has been doing well off the ice as well. The average attendance of 8,240 fans per game is higher than in Russia 2016 and also in the world championships held in hockey strongholds Finland and Sweden in 2012 and 2013.
Attention and cash
The influx of cash and interest bodes well for Danish hockey.
Denmark already counts NHL stars like Herning homeboy goalie Frederik Andersen and Lars Eller, whose Washington Capitals are still in the hunt for the Stanley Cup.
And there are even whispers of a possible berth at the 2022 Olympics in Beijing – which would be a first for Danish hockey.
One game at a time
But for all of the success so far, Denmark's fortunes hang, as they often do in many sports, by the thinnest of threads.
Denmark faces Latvia at the Jyske Bank Boxen at 20:15 on Tuesday, and a loss will end the host's chances at the IIHFs this year.
Bookmakers currently have Denmark as 2/5 favourites and the tough Latvian team at 2/1.
The game can be seen on TV2 and TV Play, with coverage starting at 20:00.