News
Crime News in Brief: Wild mushrooms the culprit in poisoning of family
---
This article is more than 5 years old.
It makes a change from teenaged boys being responsible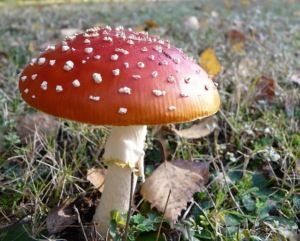 It was not a criminal act that resulted in a Congolese family from Haslev in south Zealand being hospitalised with poisoning symptoms last October, police have concluded. Two children died as a result of what is now being called a "tragic accident". The authorities had originally assumed the poisoning was the result of them consuming wild mushrooms, but the father and eldest son denied the family had picked or eaten them. The patient safety council agreed with the police's findings.
Teenaged boy guilty of negligent homicide in MDMA death
A 17-year-old boy found guilty and sentenced to four months in prison for negligent homicide was released immediately after the verdict was read in Næstved in south Zealand.  He was found guilty of selling the drug MDMA to a 15-year-old girl who subsequently died of an overdose. The court in Næstved noted the dealer had already served his sentence while awaiting his trial and released him.
Stabbing victim out of danger
A 14-year-old boy who was stabbed twice on Monday night in Dyrehaven in Greater Copenhagen is out of danger. The assault took place during a confrontation between two groups of boys in the park. Witnesses said one boy pulled a knife and stabbed the victim before fleeing. The traditional 'Blue Monday' celebration, which was ongoing at the time, has made collecting evidence difficult and no arrests have yet been made.
Four accused of terrorism for attempting to join the Islamic State
Two women and two men who attempted to join the Islamic State in Syria have been charged with violating the section of the Penal Code concerning the promotion of terrorist activities. Three of the defendants were arrested by the Turkish authorities before reaching Syria and sent back to Denmark. The fourth did not leave Denmark because her passport was confiscated. Their trial is scheduled to start on June 7 in Glostrup.
Nine-year-old girl saves mother's life in brutal axe attack
A 43-year-old woman's nine-year-old daughter ran to a neighbour's house who then called the police to alert them that her mother was attacked in Greve last Friday. The woman was attacked by a masked man wielding an axe. A 40-year-old man who had been in a relationship with the woman stands accused of attempted murder. He is also accused of assaulting the child during the incident. The woman was seriously injured, suffering broken bones and injuries to most of her body. The suspect has denied the charges. He is currently being held in Roskilde.