News
Crime News in Brief: Man pulls knife in Danish supermarket
---
This article is more than 5 years old.
In other news, shots fired in Ishøj and a death in police custody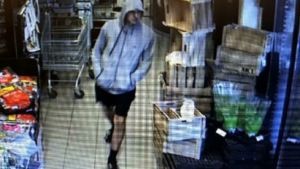 A man tried to rob the Netto supermarket on Østergade in Assens on Tuesday. Assens is small town on the west coast of Funen. The man pulled a knife and demanded cash from the till, but gave up when new customers entered the shop. Staff told police that the man had wandered around the store for a while before pulling the knife at about 7:15 pm. The man had also been spotted at the local Rema 1000.
READ MORE: Knife violence in Copenhagen on the rise
Witnesses see shots fired from car in Copenhagen suburb
Vestegns Police are investigating shots being fired Tuesday evening on Vejlebrovej in the Copenhagen suburb of Ishøj. Police found spent cartridges in the area and witnesses said that the shots were fired from a moving car. There are no reports of anyone being hit, and whatever vehicles may have been on the scene were gone by the time police arrived. Police have subsequently seized one vehicle, but no arrests have been made.
Police find car — with no driver — overturned on the highway
The Sønderjysk motorway was blocked for a time on Wednesday morning while police searched for the driver of a German-registered car that was founded overturned on the busy highway. Another driver reported the car, which was lying on its side in one lane of the motorway, at around 3 am Wednesday morning. Police speculated that the car may have been involved in an accident and the driver left the scene. Police said that they know the identity of the driver and are searching for him using drones and dogs.
Suspect dies from heart attack suffered while in police custody 
Independent police appeals authority Den Uafhængige Politiklagemyndighed is investigating the case of a Randers man who suffered cardiac arrest during a police investigation. The man had a heart attack while being arrested last week. He was  resuscitated and then hospitalised at Skejby Hospital, where he has since died. The appeals group declined to comment further on the case, saying that it will release its findings to the Attorney General in Viborg when the investigation is complete.
Police investigating case of 11-year-old boy found passed out in Jutland park
The near-lifeless body of an 11-year-old boy was discovered in  Rådhusparken i Frederikshavn in north Jutland over the weekend. A witness told TV2 Nord that someone had given the child alcohol, snuff and allowed him to toke on a joint before running off when hearing sirens. The boy was revived, but the information passed on to rescuers by the boy's mother about how he wound up in that condition motivated them to report the incident to police.  The case has now been handed over to social authorities in the region.