News
Business News in Brief: Georg Jensen seems to be losing some of its shine
---
This article is more than 5 years old.
In other stories, it's bad news for Bavarian Nordic shareholders, new opportunities for Danish wind power in the US, and supermarket chain does its bit to reduce plastic waste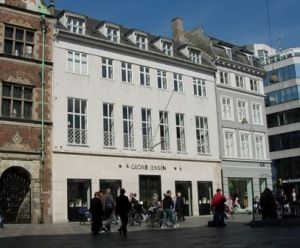 Newly-released figures from the prestigious Danish design firm Georg Jensen reveal that 2017 ended with the company posting losses of 35 million kroner. This continues the trend from 2016, when Georg Jensen lost 107 million kroner.
The firm's CEO, Francesco Pesci, is relatively new to the job and since his arrival during 2017 has been trying to reverse the trend. This has meant the closure of a number of outlets worldwide and mainly in Asia.
Despite its losses, the company is optimistic. According to Georg Jensen, 2017 lived up to expectations because the deficit was reduced and sales increased, and this development is expected to continue in 2018.
---
Red ink for Bavarian Nordic
Medicinal company Bavarian Nordic is also bleeding from the bottom line. The company just posted first-quarter losses of 182 million kroner. Bavarian Nordic's turnover for the first three months of the year was 11 million kroner. In contrast, at the same time last year, the figure was 198 million kroner. Paul Chaplin, the administrative director of the company, remains optimistic. "Work on our new filling plant is progressing according to plan and will form the basis of future deliveries of freeze-dried Imvamune and the profits accruing from this," he said. The company expects a turnover of around 500 million kroner and pre-tax and interest losses of 385 million kroner for the whole year.
CIP project wins US offshore wind tender
Vineyard Wind, a wind technology company jointly owned by funds managed by Copenhagen Infrastructure Partners and Avangrid/Iberdrola, has just been awarded a contract to build an 800 MW offshore wind farm 15 miles south of Martha's Vineyard in Massachusetts. This – and another major wind farm project in Taiwan – makes CIP one of the leading global offshore wind developers and investors. The project, when completed in late 2021, is expected to reduce carbon emissions in Massachusetts by over 1.6 million tons per year.
Rema 1000 set to reduce plastic use
One of Denmark's largest supermarket chains, Rema 1000, has announced that it is going to introduce recyclable plastic trays for meat and fish, reports TV2 Nyheder. At the moment, every household in Denmark throws away 50 kilos of plastic per year and meat trays comprise a high proportion of this. The initiative is being taken in collaboration with the organisation 'Plastic Change'. Rema 1000 has more than 300 shops in Denmark.
Last day on stock market for TDC
Danish telecommunications company TDC was recently bought by a group of Danish pension funds and the Australian capital fund MacQuarie for 40.5 billion kroner. As a result, the company's shares will no longer be traded on the Danish stock market after June 4, reports BT. The new owners intend to invest in TDC's infrastructure that provides internet and telecommunications services in Denmark and other Nordic countries. It is hoped that the company will become a leading player in the plans to roll out the fibre network to private houses.
Jobs – and more jobs – in Denmark
New figures from the national statistics keeper, Danmarks Statistik, reveal that the trend seen earlier this year regarding unemployment is continuing. In the first quarter of 2018, the number of unemployed people fell by 10,000 compared with the figure for the first quarter of 2017. This is the lowest level of unemployment in Denmark for nine years and corresponds to an unemployment level of 5 percent of people from 15-74.