Things to do
Concert Review: Uncommon style and lyrics
---
This article is more than 5 years old.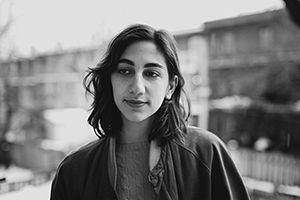 Common Holly came all the way from Canada to win over an intimate audience at Huset in central Copenhagen.
Heartfelt tracks and good spirit – the small crowd only meant a lot of people were missing out.
Warm day, warm performance
It was the first truly warm evening of the year and that might have affected the turnout. Common Holly and her band, meanwhile, had been touring for many days and were in need of a weekend.
But that didn't dull their exuberance and they called for the same energy from the crowd who were urged to do the "uncomfortable" and come to the front. Common Holly engaged with the audience and was approachable and friendly all evening.
Kind Canadians
The songs were touching and deep. The same tracks that fans enjoyed on the 'Playing House' project seemed less sad in person – but not any less powerful.
When the audience called for an encore, Common Holly obliged.
It was that kind of nigh, Common Holly were there to have fun and entertain, and the audience were also in a fun-loving mood.