News
Another massive data centre heading to Denmark
---
This article is more than 5 years old.
Esbjerg ready for job windfall as large plot of land is acquired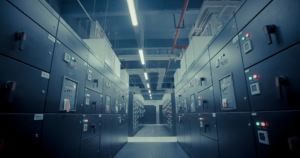 Over the past few years, a number of massive IT firms such as Google, Facebook and Apple have purchased land in Denmark for the purpose of setting up data centres in the country.
Now, another massive data centre is on the way, the sixth of its kind in Denmark, spanning 250,000 sqm near Esbjerg on the west coast.
It is yet unknown which company intends to establish the data centre, but Esbjerg's mayor, Jesper Frost Rasmussen, has confirmed the deal.
"If big buildings are to be established, there are jobs to be had. And with the new cable landing here, we'll have ample opportunity to attract a long line of smaller data centres and generate additional jobs to the ones provided by Google, Apple and Facebook," Rasmussen told DR Nyheder.
"We must ensure that the approvals are in place so that companies can obtain the required land and get started building shortly thereafter."
READ MORE: Google buys second plot in Denmark as speculation grows it will establish data centre
Cable brings opportunity
According to the Danish chamber of commerce, Dansk Erhverv, the recent spike in big IT firms looking to Denmark is down to the country having a well-functioning energy supply and digital infrastructure.
One of the primary reasons for Esbjerg being attractive is the huge sea cable that is being laid down to connect the US, UK and Denmark.
"In regards to the big cables that transport massive amounts of data around the world, we are positioned excellently. It means that copious data can be transported over a very short period of time," Poul Noer, a Danske Erhverv consultant, told DR Nyheder.