Things to do
Survival in the shallow end: how movies are fighting back against TV
---
This article is more than 5 years old.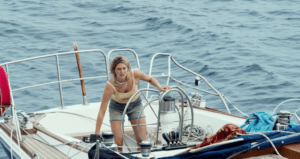 When historians look back at the Trump era, they'll note the irony that his fiercest critics tended to have more homes than any other profession, but the least time to spend in them.
It's not like owning seven properties in glamorous cities radically increases an actor's chances of being able to commute to work, given the industry's predilection for shooting in cheap countries. No wonder Brad Pitt was so convincing in Snatch – he'd been living in caravans his whole career.
Careers fuelled by cameos
You've got to feel sorry for film stars: the job is getting harder and the hours longer. Gone are the days when you could show up on a movie set for a cameo and bank another million-dollar pay cheque. Now five to six gruelling months a year on a TV show is the best career choice, and god forbid it gets optioned again and your character's still alive.
There's no hiding in TV – the pressure to deliver is relentless. How they must long for the 'lucky take' days when a Stanley Kubrick-like director would fastidiously shoot the same scene 25 times before realising a poster, which nobody will even notice in the final cut, was slightly out of focus.
No phone signal
Films in which actors can phone in performances, such as Murder on the Orient Express, are becoming increasingly rare. Instead Hollywood is favouring stories with relatively few characters, so by the time we've spent two hours with them there's a chance we might care about them as much as we do a character we've know for five seasons.
The king of this kind of film is the survival movie. 127 Hours led the way, although it's doubtful it would have packed the same emotional punch had we known about the sexual harassment allegations levelled at James Franco. Mads Mikkelsen has just completed shooting Arctic, a film about one man's bid to escape an icy wilderness, and Life of Pi, Moon, Buried, The Revenant, Gravity, The Grey and All is Lost tell similar stories of people in desperate need of an internet connection.
Sick of weenie Brits?
Icelandic director Baltasar Kormákur's Adrift (56 on Metacritic; released on June 14) falls into this category, and initially it would appear to have all the ingredients needed for success. Likeable, loved-up leads Shailene Woodley (Big Little Lies) and British actor Sam Claflin (The Riot Club) sail across the ocean smack into the path of a hurricane. They crash and must pick up the pieces – cue 'Eye of the Tiger' time.
But clearly there's a huge divide over the performance of Claflin – between the US and UK media. While the Observer finds him "suitably swarthy and charming", the San Francisco Chronicle despairs of an "innocuous" performance in which the "weenie simpers around Woodley like he's afraid she's going to hit him over the head with a rolled-up newspaper". Has America finally fallen out of love with Hugh Grant?
Ocean's line of succession
The Brits are represented by Helena Bonham Carter in Ocean's 8 (60; June 21), the fourth installment of the franchise, this time with an all-female crew – naturally downsized to ensure maximum characterisation.
In all of these films, the bigger the name you are, the higher up the heist hierarchy you are. Best actress Oscar winners Sandra Bullock and Cate Blanchett (Clooney and Pitt) lead a crew, with the help of best supporting actress winner Anne Hathaway (Damon), consisting of non-whites with special skills: Rhianna, Awkwafina and Mindy Kaling (Benie Mac, Don Cheadle and the Chinese acrobat).
Love is in the kippah
Elsewhere in movieland, the premise of teenage romcom Love, Simon (72; June 21) about a boy stumbling out of the closet is a little old hat, but its fresh approach to the genre has won over both the critics and audiences.
Likewise recommended is Disobedience (74; June 14) starring Rachel McAdams and Rachel Weisz as two women who rekindle their romance in a tightly-knit Jewish community in London, decades after one of them was unofficially banished for not hiding her sexuality. Eagle-eyed readers of this column might have noticed a strange reference to a breakout performance by Alessandro Nivola earlier this year, but he really does deliver the goods in this compelling drama!
Set it up (Netflix from June 15) might be one to give a wide steer to. Two overworked PAs set up their bosses (Lucy Liu and Taye Diggs) – no, not for a fall, but amour so they will have less to do. Oh, and then they fall in love themselves. Hurrah!
Into submission
With just one returning TV show to write about this issue, this is one fortnight in which the movies have the upper hand: think several tag-teams against one lone wrestler. No contest, right?
Well, in this case, the opponent is season 2 of the female wrestling comedy Glow, one of the funniest new US shows of last year.
Granted, it might not have the depth of The Wrestler, but it's got plenty more rounds ahead in which to beat us into submission.