News
Worker shortage hitting farmers hard: Every fifth needing help
---
This article is more than 5 years old.
3F union: We have plenty of workers available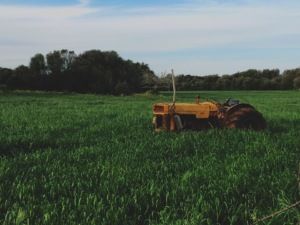 According to a new survey by the scientific centre for food and agriculture, SEGES, over one fifth of Danish farmers are lacking qualified labour.
The survey revealed that 22.3 percent of farmers during the first half of 2018 were in need of qualified workers, compared to just 2.2 percent in 2010.
"It's the biggest lack of labour measured since the survey began in 2010. Large swaths of the agriculture sector have invested in and expanded production following a number of years with low prices," said Klaus Kaiser, the financial head of SEGES.
"But as the unemployment rate in Denmark is currently very low, we are now see ing an increasing bottleneck situation in the agriculture arena."
According to the survey, the situation is particularly dire within pig and poultry farming, as well as dairy production – and Jutland is experiencing the biggest worker problems.
READ MORE: Drought could cost Danish agriculture sector billions
We have workers
However, the big Danish union 3F has responded to the claims by asserting that they have plenty of members in need of work.
Peter Kaae Holm, a spokesperson for 3F, maintains that the agriculture sector would rather employ foreign workers than unemployed Danish people.
"3F has thousands of unemployed, but there is no demand from the agriculture sector. So when Karen Hækkerup [head of the Danish Agriculture and Food Council] calls for foreign workers, we suspect that it's to do with the price over quality and competency," Holm told DR Nyheder.
"Right now, we see a lot of Romanians working in agriculture. Many do well, but we still see a lot of poor conditions, such as wages being far below 100 kroner an hour and extremely long working weeks."
Holm said that when it is confronted with the issue, the agriculture industry is quick to point out that the workers in Denmark are not exactly what they need.