General
About Town: Another honour for celebrated Danish aid worker
---
This article is more than 5 years old.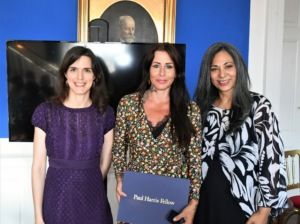 The Danish aid worker Anja Ringgren Lovén (centre) grabbed worldwide headlines in late 2016 when she was voted the world's most inspiring person by the magazine OOOM ahead of the likes of Barack Obama, Pope Francis and Leonardo DiCaprio.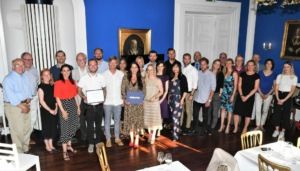 And on June 4 at Odd Fellow Palæet it was the turn of the Copenhagen International Rotary Club (CIRC) to honour her with its Paul Harris Fellowship Recognition award in recognition of the social impact she has had. Lovén became famous after a photo of her giving water and food to a starving two-year-old 'witch boy' in Nigeria went viral and touched the hearts of millions of people around the world.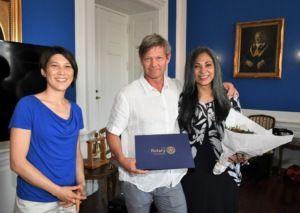 Also honoured with an award were Social Foodies for their humanitarian efforts. Pictured with both winners is CIRC president Mayra Navarrete (above and main photo).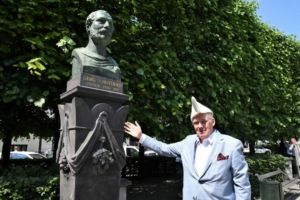 Elsewhere about town, a bust of Tivoli founder Georg Carstensen has been erected in the Frederiksberg square that bears his name. Among those in attendance at the unveiling were the enclave's mayor Jørgen Glenthøj.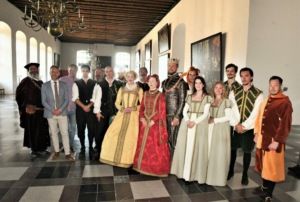 Hamlet Live opened its doors for another three-month season at Kronborg Castle on June 1. Among the new cast members is British actress Dawn Wall (centre in red), the star of last year's 'Educating Rita'.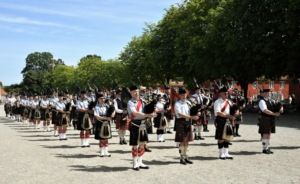 Hundreds of performers dressed up in their best regalia to take part in the Copenhagen Pipe Band Gathering on June 9 at Kastellet.