News
Denmark pushing for high EU climate ambitions
---
This article is more than 5 years old.
Carbon neutral footprint for 2050 among strategies being presented in Luxembourg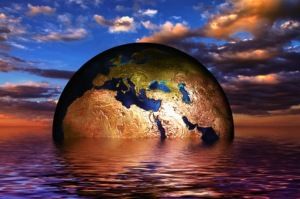 The energy and climate minister, Lars Christian Lilleholt, will travel to the environmental summit in Luxembourg today to unveil Denmark's ambitious plans for the EU.
The Danes are pushing for lower emissions of greenhouse gases and a long-term goal of reaching a carbon-neutral level in the EU by 2050, as well as boosting the EU's contributions to the Paris Agreement.
"The government has decided to further step up our demands for the joint climate effort in the EU," said Lilleholt.
"Doing more to reach Paris Agreement targets would be a strong signal to send to the rest of the world. The increased ambitions can be utilised by the EU to pressure others into also stepping up their climate efforts."
READ MORE: PM calls for more green investment
Tougher on cars
Among other things, Denmark wants more stringent demands for the automobile industry to reduce emissions from European cars by 40 percent.
Part of that will involve tougher climate demands being levelled on car producers in the EU, such as Volkswagen, Audi and Renault.
This autumn, the European Commission will propose a long-term climate strategy that will guide the EU during future climate policy in alignment with the Paris Agreement.
Riding dirty
In related news, a police control involving about 800 trucks on the Danish motorways has demonstrated that 23 percent had a small electronic device mounted that enabled the drivers to cheat on their emission responsibilities.
The little gadget shuts off the truck's environmental cleaning system and allows the truck to emit more NOx gasses than allowed.
And although none of the offending truckers were Danish, DR has revealed that Danish truckers purchase and mount the electronic device as well.