News
Danish News in Brief: Would halving the number of unis benefit Denmark's research reputation?
---
This article is more than 5 years old.
In other news, the prosecutor wants to double the sentence of the jetski rider convicted of killing two American students in May 2017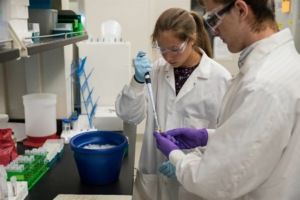 Just over a decade ago, a series of mergers saw the country's number of universities reduced from 12 to eight in a bid to increase the quality of their research, and now many academics are clamouring for a further cut in order for the country to remain globally competitive.
Many argue the competition means the institutions more often than not share the funding available for certain fields, thus halving their capability to specialise and to compete with universities in other countries.
Halve the number!
"It is unrealistic to cover every single subject in Denmark," Professor Alicia Lundby from the Panum Institute at the University of Copenhagen, told Ingeniøren.
"If we want high-quality research at the country's universities, I think eight universities is too many."
Lundby believes four research-intensive universities would be a sensible number according to the country's population.
Half-measures
However, Heide Wrobel Nørgaard, who has a PhD at Aarhus University, disagrees.
It would result, she said, in fewer researchers – so only half the number of ideas.
---
Police checks suggest majority of student buses break the law in some way 
Following the weekend accidents that resulted in two celebrating upper-secondary school graduates ending up with serious injuries, it has emerged that police in Køge, just south of Copenhagen, conducted random checks on the vehicles last week, and over half failed to adhere to the necessary standards. Of the nine vehicles inspected by Midt- og Vestsjællands Politi, five were ordered to stop operating. Among the reasons cited were: unattached seats, no insurance, no special driver's licence, and fire extinguishers that had not been recently checked. In one case a vehicle was being used that is normally used for veterinary services.
READ MORE: Students coming to grief in traditional graduation drive-arounds
Prosecutor wants to double jetski killer's sentence to four years
The high court appeal hearing of the 25-year-old jetski operator who caused the deaths of two American students in Copenhagen Harbour in May 2017, who was in January sentenced to two years in prison, will resume at Østre Landsret at 14:00 today. The prosecutor is demanding an increased sentence to four years, along with an additional punishment for fleeing the scene, the confiscation of his jetski, and a lifelong ban from using it. The prosecutor intends to cite examples of dangerous road driving that have resulted in similar sentences. It has emerged during the trial that the defendant had only ever ridden a jetski once before and that he was carrying his girlfriend on the back of the craft.
Higher number of traffic deaths than normal
Some 79 people were killed in traffic accidents during the first six months of 2018, including 11 fatalities in June. The Vejdirektoratet figures suggest the country might struggle to stay within the Færdselskommissionen goal of 120 for the whole year. To illustrate the nature of road deaths, Politiken published the details of the 11 deaths in June. Four of the 11 were blamed on speeding or high jinks by motorists under the age of 30.
Privately-grown forestry must be pesticide-free to qualify for subsidies
New forestry must be grown without the use of pesticides to qualify for state subsidies, Jakob Ellemann-Jensen, the environment minister, has confirmed. Every year private landowners have access to a pool of 35 million kroner that supports the annual growth of 1,000 hectares of new forest. The measure reflects growing concerns that pesticides are polluting the nation's groundwater supplies, as well as its inland waters. It has been forbidden to use pesticides in public areas, including state-owned forests, since 2003. Nevertheless, due to a technicality, it might still be possible for a private landowner to receive support to grow forestry using pesticides for one more year.