News
PlayStations in prisons being confiscated due to abuse
---
This article is more than 5 years old.
Prisoners have been hiding illegal material on gaming consoles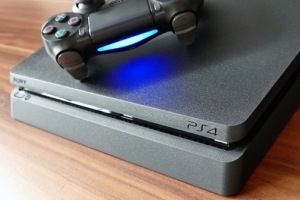 'All work and no play' may make Jack a dull boy, but some prisoners may have to play less in future – especially if their games involve a PlayStation console.
The Danish prison service Kriminalforsorgen has decided to confiscate all PlayStations at Danish prisons because several consoles have been found to contain material intended to radicalise inmates, reports DR Nyheder.
READ ALSO: Justice minister to block phone signals in prisons
In April, four instances were discovered at Nyborg State Prison, which led to Kriminalforsorgen confiscating over 300 consoles from the country's most secure closed prisons. From July 7, the ban will apply to all closed prisons in Denmark.
A security problem
"Our technical investigation has shown that in our estimation, the consoles being used cannot be made secure enough, so we are now removing them from prisons in the lowest security bracket and, through that, from the entire closed prison sector," said Kriminalforsorgen's head of security, Lars Rau Brysting.
He admitted that no more material had been discovered, but added that it was impossible for prison officers to evaluate whether consoles were hiding extremist films or material.
"Things can be saved onto the consoles and our personnel have no means of searching them properly," added Brysting.