News
Recruited and retained: Engineering an environment of excellence
---
This article is more than 5 years old.
How international scientists and researchers are won over by Denmark's work-life balance, flat hierarchies and overall efficiency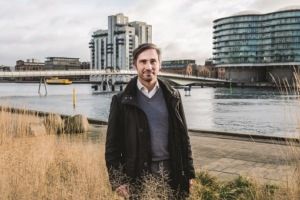 Denmark appeals to international professionals for a number of reasons. Its high quality of life and social services along with the cultural attitudes of the people provide a welcoming environment in which to settle down and raise a family.
But what is it on a professional level that attracts a wide range of people from different parts of the world to come and work here?
All for one, one for all
One of the aspects of the Danish working culture that particularly appeals to those coming from other countries is the so-called 'flat hierarchy'.
As opposed to traditional company hierarchies, employees in a flat model have more of a say in what goes on, and they feel on an equal level in the workplace.
Many have argued that the model makes for a much more satisfying working environment and, as a result, a more efficient workforce.
While not unique to Denmark, the flat hierarchy is a model that many companies in Denmark have adopted.
Among the best
Another factor that has undeniably played a role in attracting highly-skilled workers to Denmark has been the country's prominence in several different fields of research.
As is evident from the interviews in this article, Denmark is an attractive place for researchers in fields such as neuroscience, engineering and geoscience.
This goes to show Denmark is an attractive prospect, not just for its culture and hygge, but also for its excellence in professional fields.
---
Name: João Luís Domingues Costa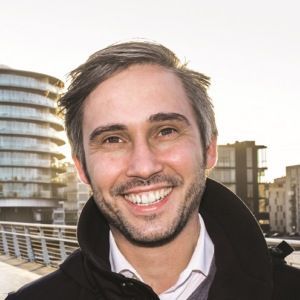 Home country: Portugal
Years in Denmark: 15
Industry/Sector: Engineering
What brought you to Denmark?
I always liked the idea of living abroad. I had studied at the Technical University of Denmark (DTU) during my master's and then I got the opportunity to do a PhD with world-leading professors in the field of the design of reinforced concrete structures.
Where do you work?
I am a bridge engineer at COWI. I have always been interested in bridges and during my PhD I developed a strong background in the design of reinforced concrete structures and earthquake engineering. This fits COWI well as a substantial part of its bridge work is in international markets where we need to deal with seismic design on a regular basis. I have been involved in many great projects around the world working for COWI's International Bridges Department.
Have you noticed many differences between the working environments in Denmark and Portugal?
I am evaluated on the quality of the work I produce and my ability to deliver it on time and budget, rather than the number of hours I stay in the office. Also, I believe the flat hierarchy is one of the key strengths of the Danish work environment.
What difference does having a flat hierarchy make to your working day?
One of the main things I really notice about the flat hierarchy is the flexibility it gives me. In Denmark a lot of focus is put on the work-life balance and COWI is no exception. For instance, I am able to drop off my daughter to school every morning and watch her at soccer practice every week. Also, I tend to think that I am less constrained at work when it comes to challenging my colleagues – and even my managers – than my colleagues in Portugal. The flat hierarchy has the potential to promote great discussions and, in the process, facilitate better solutions.
How is Denmark regarded in an international engineering setting?
Companies like COWI are able to provide their employees access to world-class projects and a large network of engineering professionals – both in terms of size but also in the range of expertise.
Like many countries, Denmark is keen to attract highly-skilled foreigners. How would you rate its efforts to retain you?
I would go a little bit further to say that Denmark needs to attract highly-skilled staff if it is to continue to be at the forefront of innovation and to maintain its leading position in so many markets. Taxes are high here, so the focus needs to continue to be on the work-life balance and on refining the culture of 'work smarter, not harder'.
Have you worked in any other countries – how did they compare?
I gained the opportunity to live in Vancouver, Canada for almost three years while working at the local COWI office. The office was a perfect fit for me as it has a lot of experience in my specialty, including seismic design and earthquake engineering. Moreover, Vancouver and its surroundings provided great travelling and leisure opportunities. At the age of four, my daughter was already super comfortable with skiing. That, at least, was one thing Denmark could not match!
Name: Claudia Carrara-Augustenborg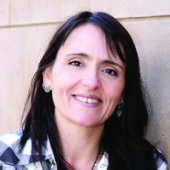 Home country: Italy
Years in Denmark: 24
Industry/Sector: Academia
What brought you to Denmark?
I met my Danish husband 25 years ago and moved to Denmark.
Could you give me an introduction of your research/work?
I teach neuroscience of human consciousness, brain plasticity and neuroscience of social behaviour. Besides teaching, I continue to research conscious and unconscious cognitive and emotional mechanisms in the human brain.
Have you found any differences between the working environment here and in your home country?
Denmark is definitively better organised! It also provides more freedom to do what one really loves since efforts are normally rewarded.
How do you perceive the position/status of Denmark in an international scientific research setting?
It is a wonderful environment. Not only does Denmark welcome many international researchers, but Danish academia also encourages exchanges that make it easier for a researcher to visit institutions abroad, attend conferences etc.
How culturally and scientifically diverse is the Danish scientific research from your point of view?
Perhaps, considering that Denmark is a small country, it is not so diverse (if you refer to the variety of research branches). Neuroscience – for example – is mostly addressing neurobiological perspective and only to a smaller degree cognitive and social neuroscience. I cannot really answer with regard to other disciplines.
What do you think of the importance of cultural diversity in scientific research?
It is an absolute necessity! If you look for what you know, you´ll find what you are looking for, right? What I mean is that if research didn't rely on cultural diversity, our way of looking at things and framing/answering questions would probably only lead us in a monotonous direction.
Have you ever struggled at work because of the cultural differences?
No.
What do you value the most about working here?
Freedom, creativity, and the possibility to grow academically and pursue my interests.
What are your future plans?
I love what I do, and my plan is to keep on doing it for as long as I can.
Name: Brian Lawrence Odlaug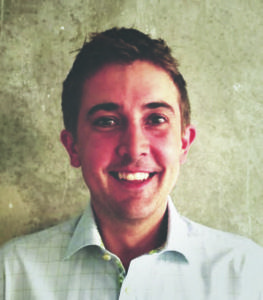 Home country: USA
Years in Denmark: 5.5
Industry/Sector: Pharma
What brought you to Denmark?
I came here for a few reasons. Both my wife and I really like this country and think Copenhagen is an appealing place to live, as we had travelled here before. I first came here as a visiting researcher in the Public Health Department at the University of Copenhagen. During that time, I was able to finish my PhD while working with colleagues here and back in the US.
Could you give me an introduction to your research/work?
I am a medical advisor at Lundbeck, and I teach a class at DIS called 'Public Mental Health'. As a medical advisor, I help develop educational content concerning psychiatric and neurological disorders. My primary focus is psychiatry and mental health because my educational background is in mental and public health. So, what we do, especially with the Lundbeck Institute, is provide resources for and educate healthcare professionals. What interests me the most about public mental health is how clinicians, patients and family members are unable to recognise the symptoms of the disorders that really need recognition and treatment. Actually, some of the books that we have written focus on these problems. The latest is called 'Why Can't I Stop' and is geared towards patients and family members, instead of clinicians. It comprises information that is easy for the general public to digest.
What do you think of the PhD education here compared to that in the States?
I think they really train you to be a researcher and that is the key component of the PhD education here. Classes are intensive with short durations on each specific topic, giving you the core knowledge for a topic of interest that you can develop further. The overall end goal is the same for the PhD in the two countries, but the program duration here is generally shorter.
Have you found any differences between the working environment here and in your home country?
Definitely! I think the balance between work and family is extremely good here. It is respected that your family is important and that you have a life outside of work. In the US, the working-hours are longer and there is more pressure. So, I think there is a major difference in the mentality and the culture. It is just a little bit more relaxed here in Denmark. However, this does not mean the quality and the amount of work is less here, because what we end up achieving is comparable to what we could achieve in the States. I think that is a reflection of the work-life balance. The flat hierarchy here is also very important. There are less barriers to get your questions answered compared to the States. I can talk to anyone directly if I need that person for what I am doing.
How do you perceive the position/status of Denmark in an international scientific research setting?
If you look at some of the companies that are here, such as Novartis and Lundbeck, they are world leaders in pharmaceutical research for diabetes and neurological disorders. Given that it is such a small country, the contributions they have accomplished and the global reach they have extended is very significant.
What do you think of the importance of cultural diversity in a work environment?
It is very important – the different perspectives that people from different cultural and educational backgrounds bring are crucial. People from different countries have their own styles of thinking and working, so it does make things more challenging from time to time. However, there is a thorough understanding of such diversity here. The ultimate goal is finding the right solution, not about who wins a conversation.
What do you value the most about working here?
There are a lot of things, but for me it's important to know there is a more adequate life available here, where healthcare and education is provided for everybody. There's the safety net that follows you from birth to death. I think that this mentality really supports the happiness and productivity of the country.
What are your future plans?
I hope to continue developing ideas and helping people with psychiatric and neurological disorders. I would like to keep raising awareness of mental health disorders through work with healthcare professionals, policy makers and so on. I would also like to continue working with students to train them and give them practical knowledge they can use in their careers.
Name: Rodrigo Pinheiro Bastos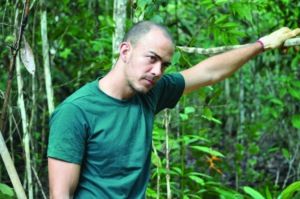 Home country: Brazil
Years in Denmark: 4
Industry/Sector: Geoscience and Natural Resources
What brought you to Denmark?
After finishing my MSc in Tropical Forests, I started working in the field of restoration ecology, soil science and plant physiology in the centre of the Amazon Rainforest close to Manaus – and I decided to apply for a PhD at the University of Copenhagen (KU) to continue my research. Reading about Danish forestry history, I could see a potential project rising up in my mind. That was in 2012, when I first contacted my current supervisor. Since then, we have agreed to focus our research on the influence of bringing forestry back once the degradation process has been placed for some years here in Denmark and in Amazonia.
Could you give me an introduction of your research/work?
It's still uncertain for how long a time forests have been acting as a sink or as a source for CO2 and in which soil conditions this behaviour varies. In other words, we don't know precisely all the factors influencing the potential of forests to absorb C02 from the atmosphere and how this is correlated with soil parameters.
Have you found any differences between the working environment here and in your home country?
It´s really quite different. Firstly, all the apparatus needed for field work campaigns to collect data is ready at any time. On the other hand, if you need extra strong hands, which our work often demands – for example, digging soil pits – it's quite difficult to find it here compared to Brazil. Hiring people there for one or two days is way easier. Apart from that, the working environment here at KU is super friendly, inviting and motivating. Here we don´t see the competition between researchers from the same floor studying the same topic, as we do in Brazil. Actually, it is the opposite. Here, I can see more collaboration between them.
How do you perceive the position/status of Denmark in an international scientific research setting?
Science is unfortunately mainly measured by international peer view publications. I don't agree with that purely. There are many other ways to measure science quality – for example, extension and teaching – but taking the quantity of international papers published as the main comparison factor, I believe that Denmark is one of the best countries in that matter.
How culturally and scientifically diverse is Danish scientific research from your point of view?
Coming from Brazil it is quite hard to compare scientific diversity here in Denmark. On the other hand, amongst PhD students I see higher rates of foreigners than Danes. Among scientific fields I can also see a certain diversity.
What do you think of the importance of cultural diversity in scientific research?
It's definitely important because it gives different perceptions and perspectives about how important science and innovation is for different cultures and people.
Have you ever struggled at work because of the cultural differences?
Sometimes at the beginning of my PhD. It was until I realised that I was not in Brazil anymore!
What do you value the most about working here?
The friendly and motivated working environment
What are your future plans?
Going back to Brazil to disseminate what I've learned here in Denmark in all senses: firstly as a person who would like to teach rural people how to restore degraded land, and secondly as a university researcher/professor.