News
No Turning Back? The rich LGBT history that inspires next to zero creative works
---
This article is more than 5 years old.
Sweden and Norway have produced plenty of acclaimed films, but not so Denmark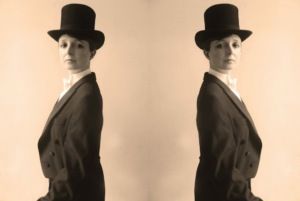 Since the weekend, tens of thousands have been arriving in the city to celebrate a full week of LGBT festivities that will culminate with the Copenhagen Pride Parade on Saturday.
It's no surprise to see so many rainbow flags. According to the vacation rental search engine HomeToGo, Copenhagen Pride is among the top trending LGBT destinations this year – indisputably the highest-ranking Nordic city despite losing points due to its high cost of accommodation.
Short of LGBT films
However, despite the high ranking – and creditable history as the home of the first recipient of sex reassignment surgery, the first country to legalise same-sex partnerships and one of the first to lower the age of consent in line with other sexualities – it falls somewhat behind its neighbours when it comes to memorialising its LGBT culture.
The likes of Norway and Sweden might not have celebrated Pride events, but they have produced many acclaimed LGBT creative works, including youth TV series such as 'Skam' and 'Don't Ever Wipe Tears Without Gloves'.
On the British Film Institute's list of Top Ten Scandinavian Films, for example, while Swedish and Norwegian films dominate, Denmark has one solitary entry, 'A Soap'.
Rich in personalities
It's not like Denmark lacks inspiring figures to make films or TV series about.
When Copenhagen had the chance in 2013 to name a square after Axel Axgil, the pioneering founder of LGBT Danmark, who drove the movement to legalise same-sex partnerships in 1989, there were complaints his name was too hard to pronounce and the idea was shelved.
"I cannot support a proposal to rename an area of Rådhuspladsen after an old gay activist," a Konservative councillor said at the time.
And don't forget the inspiration for 'The Danish Girl' – the heroic transgender woman Lili Elbe. That was Denmark's story, but it took Hollywood to tell it. It's difficult to know what was the bigger insult: changing the nationality of his progressive artist wife Gerda Wegener from Danish to American, or recruiting a Swedish actress to play her!
Blame the language
There could be a simple answer for Denmark's reticence in this field, according to Professor Peter Edelberg from the University of Copenhagen.
He points out that Denmark is "a small cultural and linguistic area" and this makes it difficult to make films that appeal to the rest of the world. Making 'The Danish Girl' themselves, he explained, would not guarantee the story was shared with the world, nor guarantee much revenue.
LGBT history is contemporary, Edelberg continues, so historical movies would not necessarily encompass many events. However, Edelberg does admit that he "deeply regrets" there not being many LGBT movies set in Denmark, and he believes that minorities should be better represented.
Leave it to the Brit
It's perhaps fitting, therefore, that a LGBT play being performed during Pride Week and beyond is neither about Danish LGBT history nor the endeavours of any Danes.
'Queers', which opens on Friday at Galathea Kroen, is based on a 2017 series of monologues celebrating 100 years of British LGBT history. Many might feel privileged to learn this will only be its second ever run anywhere in the world.
Its English director Lee Elms, who last year staged a production of 'The Pillowman' at Huset, might not be the most likely spokesperson for the Danish LGBT theatre scene, but the passion he brings to his project is rivalled by none.
'Queers' consists of eight stories from different decades that highlight the experiences many LGBT people have endured throughout the last century.
Elms is hopeful his play will start a conversation in society – not only about the play and the monologues, but about the portrayal of the characters (such as Frederick – see below left). Beginning in 1917 and leading right up until 2018, the actors will portray the "pioneers of gender and sexual identities".
Powerful performance
Elms showed me around Galathea Kroen, where 'Queers' will be held from August 17-25.
The venue is a collection of surprises in all senses, with the downstairs hosting a blues singer and a low ceiling, while upstairs reveals a collection of artefacts from around the world and a cosy, darker vibe.
This setting is intentional, as Elms hopes to tear down the fourth wall and allow for an intimacy so "the audience can be in the moment, so it's believable".
He hopes to create an atmosphere similar to shooting the breeze in the pub with a couple of friends, except these friends could be from the 1940s and discussing their first gay experience.
Be warned: this play will be explicit, sometimes shockingly so. It also describes acts in great detail that perhaps more conventional plays would avoid. Elms is looking to shed the outer, polite skin that is presented to society to create a "confessional" experience.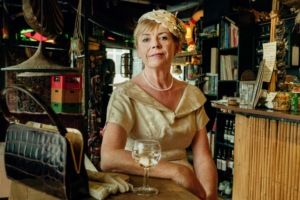 A widening spectrum
The play will feature both trained and completely new actors who, Elms says, have really tapped into a different side to play the characters.
He describes one actor as finding his more feminine side, not just for the role, but in general. This awakening and realisation of the widening LGBT spectrum will hopefully be conveyed on stage as well.
Heading into Pride Week, hopefully the passion expressed by Elms can be directed into action on the LGBT scene not only in Denmark, but everywhere.