News
Carlsberg now worth 120 billion kroner
---
This article is more than 5 years old.
Brewery gains momentum in Asia, but results hampered by UK challenges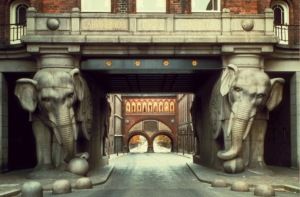 The long, hot summer looks to be paying off nicely for Carlsberg.
The Danish brewery's share price reached a record high yesterday – trading closed at 790 kroner per share, making the company worth an estimated 120 billion kroner.
The brewery had just announced a strong first half to 2018, posting a turnover of 31 billion kroner and a profit of almost 3 billion kroner.
"We delivered strong results for the first six months of 2018 with healthy top-line growth, margin improvements across the regions, strong cash flow and continued debt reduction. We're pleased to be able to adjust our earnings outlook upwards," said Carlsberg boss Cees 't Hart.
"This is a proof point that our SAIL'22 investments support our ambition of sustainable top-line growth."
READ MORE: King of the hill: Elephants, elegance and 170 years of Carlsberg
UK struggles
The potent result has been particularly buoyed by sterling success in the Asian market, where Carlsberg sold more beer – particularly more expensive varieties than before.
But it wasn't all good news, as the brewery continues to struggle in the UK. Carlsberg revealed that the company grew by 4 percent globally over the first half of 2018 – a figure that could have doubled had it not been for a poor showing in the UK.
"Based on the strong H1 performance, the upgrade of the expected Funding the Journey benefits and a good start to Q3, we adjust our earnings expectations upwards to high-single-digit percentage organic growth in operating profit (previously mid-single-digit)," the brewery wrote in a press release.