News
Gay men greenlighted for blood donation in Denmark
---
This article is more than 5 years old.
New blood donor rules to kick in next year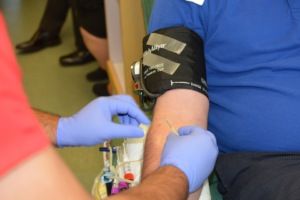 Fear of the HIV virus has meant gay men in Denmark have been prohibited from donating blood for many years. But that's about to change.
The health minister, Ellen Trane Nørby, revealed today that the government will modernise the Danish blood donation system to better embrace gender equality. The new law will come into effect sometime in 2019.
The new rules mean gay men will be able to donate blood if they haven't had sex with a man within a quarantine period of four months – the quarantine period is voided if the donor is in a relationship with one partner.
"The authority [patient safety] has found a model we feel is safe and we will therefore incorporate it into Denmark. All safety mechanisms in our blood donation system are built on trust and we have some very advanced tests that screen the blood," Nørby told DR Nyheder.
READ MORE: Regular blood donors live longer than occasional donors
Super screening
The law change has been a long time coming – there has been a political majority in favour of making the change for many years. But it wasn't until last year that the Authority for Patient Safety was asked to produce a model that could modernise the rules.
Since 2009, all donor blood has been screened in Denmark for the likes of HIV and hepatitis B and C.
You can read more about being a blood donor in Denmark here (in English).