News
Government to lower tariffs on electricity for summerhouse owners
---
This article is more than 5 years old.
A new government proposal will mean an average summerhouse owner saving around 4,500 kroner per year on the electricity bill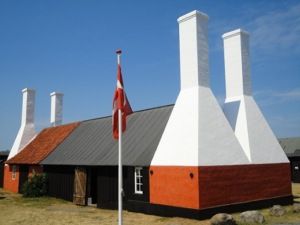 In order to make it more attractive to rent out summerhouses to tourists all year round, as part of the ongoing 2019 budget negotiations the government is putting forward measures to cut costs for owners and to encourage the use of green electricity.
If the measures are accepted, around 50,000 summerhouse owners can look forward to cheaper electricity bills, reports TV2 Nyheder.
More green energy
In concrete terms, the government intends to set aside around 200 million kroner to equalise the cost of electrically-heated summerhouses with electrically-heated houses used all year round.
A summerhouse owner will be able to look forward to a reduced tariff rate from 87 øre per kWh to around 26 øre per kWh for electricity usage that exceeds 4,000 kWh annually. That represents a saving for the average summerhouse owner with electric heating of around 4,500 kroner per year – depending on the size of the house and its electricity consumption.
"In part the proposal supports the move towards green energy because it will use a lot of green electricity. At the same time, it will be more attractive to rent a summerhouse," said the tax minister, Karsten Lauritzen.
Increasing competition
"Today we are not competitive when it comes to the summerhouse market in the winter months when you compare how much you can get for renting your house and the price of electricity," added Lauritzen.
The Danish chamber of commerce, Dansk Erhverv, welcomes the proposal. "For a long time now we've been pointing out that the rental of holiday homes has potential for further growth," said administrative director Brian Mikkelsen.
"But in order to achieve this growth, more incentives are needed so that tourists don't run into sky-high electricity bills when their heating use is calculated," he added.
"So we are extremely happy to see electrically-heated summerhouses being put on a par with all-year-round houses when it comes to lower electricity tariffs.