General
Out & About: A blossoming musical threatre community
---
This article is more than 5 years old.
There's no doubting the team effort at SceneKunst's end-of-year performances at MusikTeatret Albertslund in June where the theatre school's teachers were handed bouquets by the grateful students with co-founder Russell Collins (left: left) proudly looking on.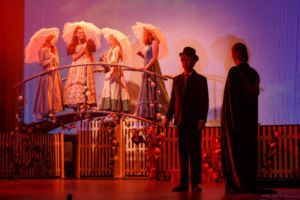 The finale to a year's work that started in August 2017 was a special one for Collins as it marked the end of the school's tenth anniversary year, and for the drama on stage that day he chose to merge some of the theatre's best loved performances.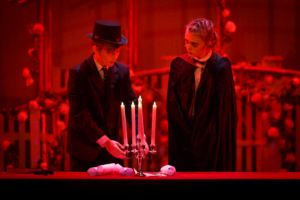 The result was 'Alice in SceneKunst Land', a play that climaxed with the gangsters from 'Guys and Dolls' playing dice with Dracula (above) under the watchful eye of Wonderland's Queen of Hearts.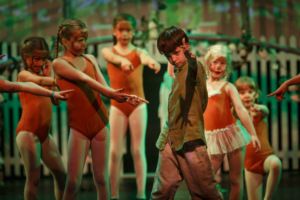 The students of the school congregate weekly to study singing, dancing and acting (one hour each weekly) at locations spread across the region, including Hellerup, Lyngby and Roskilde.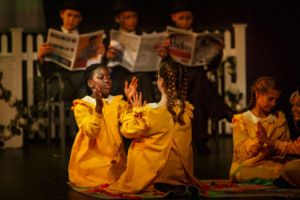 SceneKunst (nice touch with the newspapers btw) is holding another free trial day on September 1 – visit scenekunstskoler.dk to find out more.