Things to do
Museums Corner: The country's undisputed cultural and historical epicentre  
---
This article is more than 5 years old.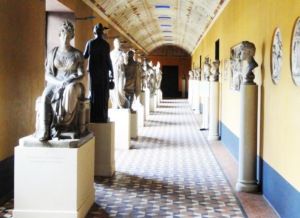 The beauty of Denmark is that you're invariably standing on an island without even knowing it.
Sure Zealand is one, as is Vendsyssel-Thy in north Jutland, along with the likes of Funen, Lolland and Falster, but they're too big to merit the description that you're actually standing 'on' them, as opposed to merely being 'in' them.
Just stepped over
But sometimes, particularly in the capital Copenhagen, you can happily traipse along a road or a path and suddenly find yourself completely surrounded by water.
One such example is Slotsholmen, the home of Parliament and the Copenhagen cultural district.
Great for family trips
The historical epicentre of the city is home to some of the best and most-visited museums and attractions in Denmark, as well as charming canals and urban hangouts.
The political and royal history of the district makes it an exciting place to visit for the entire family.
---
Denmark's oldest museum
Thorvaldsens Museum,  Bertel Thorvaldsens Plads 2, Cph K; open daily 10:00-17:00, closed Mon; 70kr, under-18s: free adm; thorvaldsensmuseum.dk
Thorvaldsens Museum was built as a framework for a single artist's oeuvre, the Danish sculptor Bertel Thorvaldsen (1770-1844). The museum is an architectural gem of bright colours, breath-taking corridors and stunning statues. In 1838, Thorvaldsen bequeathed his own work and art collections to his hometown of Copenhagen. The city in turn dedicated an entire building to his work. Thorvaldsens Museum opened in 1848 as the country's first public museum. The building and the exhibited sculptures within it play beautifully together – the richly decorated rooms being a very special experience in their own right.
All the world is a stage
Theatre Museum in the Court Theatre, Christiansborg Ridebane 18, Cph K; open daily 12:00-16:00, closed Mon; 40kr, under-18s: free adm; teatermuseet.dk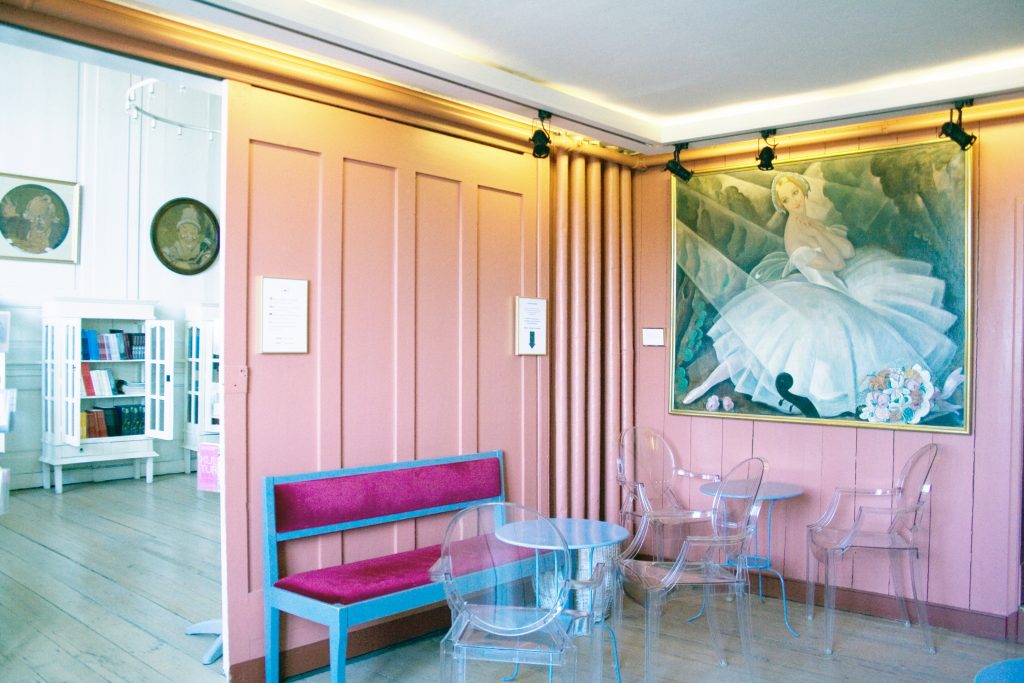 Immediately next to Thorvaldsen's Museum you will find Christiansborg Castle, home to the Danish Parliament. Until 1794 the castle was the principal residence of the Danish monarchy, and in 1767 King Christian VII opened a court theatre. Similar to other European court theatres, the auditorium, designed by the French architect Nicolas-Henri Jardin, was done in a neoclassical style, decorated in pearl-grey and gold, with a balcony supported by 22 pillars. Since 1922 the theatre has been open to the public and home to the Theatre Museum. The collection has increased significantly over the years, and the museum collects and records everything that demonstrates professional theatre in Denmark. The hallways and lobby present a selection of drawings, paintings, costumes, set design models, programs, posters and objects that in unison tell the history of Danish theatre since Ludvig Holberg's time in the first half of the 18th century. This is a must-see for fans of the performing arts.
Architecture for all
Copenhagen Architecture Center, Bryghusgade 10, Cph K; open 10:00-18:00, until 21:00 on Tue; 110kr, under-18s: free adm; dac.dk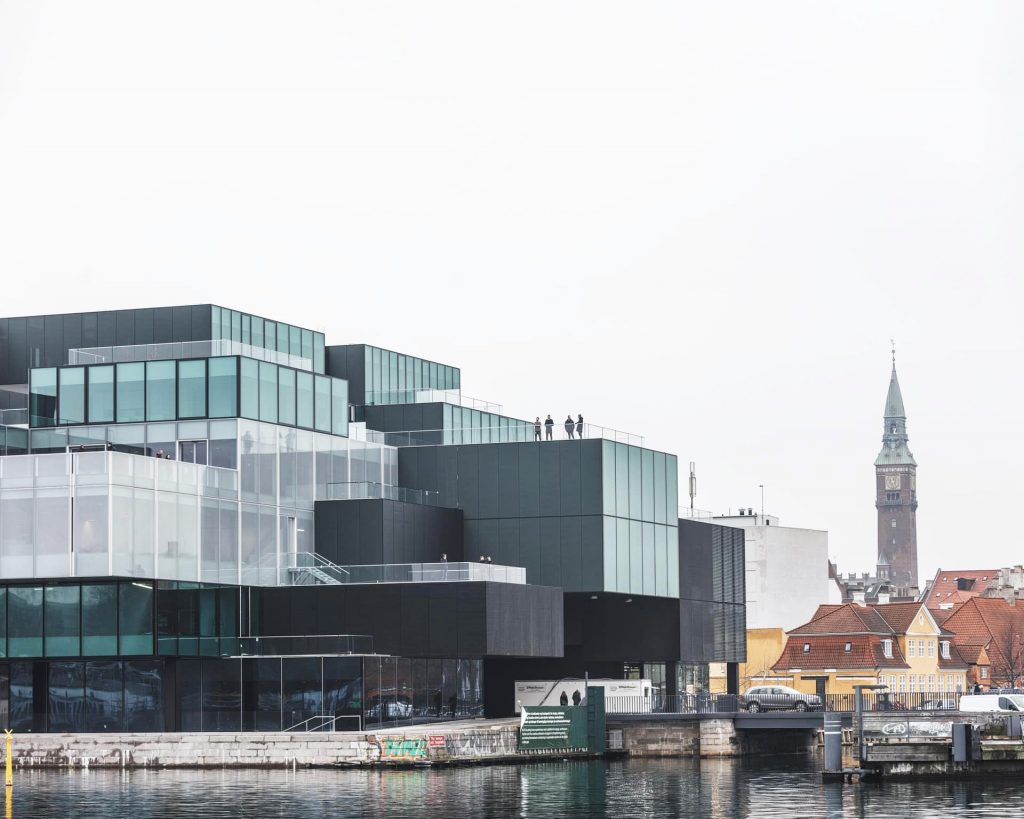 Copenhagen Architecture Center (DAC) is beautifully located on the harbour front in the new BLOX building. DAC shows exhibitions on city development and Danish architectural history, as well as hosting lectures, talks and guided city walks. The exhibitions change every two to three months and typically have either an overarching theme or a special focus on a Danish or international architect. DAC also offers a variety of workshops for children of all ages and educational programs for primary and secondary schools. Architecture tours of Copenhagen run during the summer. Join a guided Sunday walk at 14:00 and discover the city's exciting architectural development.
Treasure chest for bookworms
Royal Danish Library, Søren Kierkegaards Plads 1, Cph K; open 08:00-19:00, Sat 09:00-17:00, closed Sun; Mon 15:00 library tour: 60kr, under-18s: free adm; kb.dk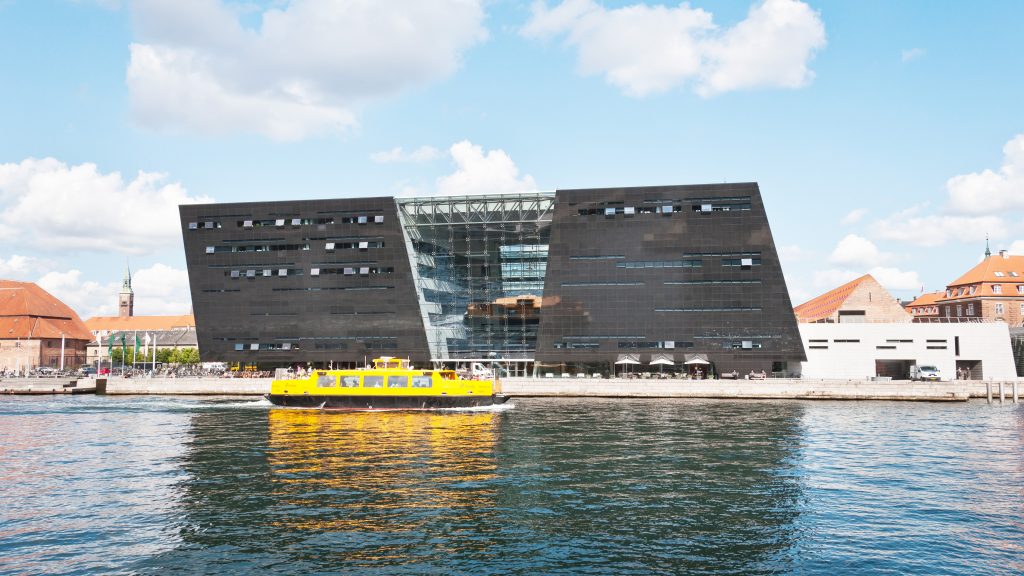 A hop and a skip along the harbour from BLOX, the Royal Danish Library resides with an impressive view over the canal and Christianshavn. The iconic new part of the library, the Black Diamond, is designed by Schmidt Hammer Lassen and is itself worth a visit particularly to view its 230 sqm façade of black glass and granite. The collection holds original manuscripts by Søren Kierkegaard and HC Andersen, as well as the letters of Karen Blixen.
For more inspiration from the museums, visit Copenhagen Museums & Attractions at cphmuseums.com