News
Denmark good for families and working, but less so for social life
---
This article is more than 5 years old.
The latest Expat Insider study paints a steady picture of Denmark, but suggests that internationals in Sweden are increasingly dissatisfied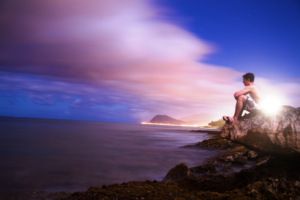 We'd forget where we're living if it wasn't for Expat Insider.
Their surveys help to remind us how much better our lives would have been had we not moved to Denmark – or vice-versa of course.
Their latest survey, based on the answers of 18,000 respondents in 420 cities worldwide, reveals that while expats like working in the Nordic countries, they don't enjoy 'local life'.
None of the four countries ranked highly out of the 68 countries surveyed, with Finland leading the way as the 23rd best country for expats, ahead of Norway (25), Denmark (35) and Sweden (46).
Good for work and families
Nevertheless, when it comes to enjoying their working life, Denmark can hold its head up high. For 2018, it ranked sixth – its best ever result.
Some 83 percent said they were happy with their work-life balance – 22 percentage points better than the global average. Some 65 percent are satisfied with their job security (59 globally), 54 percent happy with their career prospects (55) and 9 percent are completely satisfied (15).
And Denmark remains a good country to bring up children, ranking as the fourth best for family life abroad. Some 71 percent said they were happy with available childcare options (61), 98 percent rate their children's safety positively (81) and 89 percent are happy with their health (76) – with 62 percent saying they could not be happier (36).
But Denmark scores badly for the cost of living (64th) and the ease of settling in (64th), with only 48 percent saying they feel at home (64), 70 percent struggling to learn the local language (45) and 64 percent finding it difficult to make local friends (36).
Finland faring well, Sweden not so
Elsewhere in the region, Finland was rated the best for expat families and seventh for quality of life, but fared badly for the ease of settling in, the cost of living, and personal finance.
Norway ranked fourth for job satisfaction, and perhaps it would have topped the rankings had it not been rated poorly for career prospects. It also fared badly for personal finance (49) and cost of living (66).
And it was mostly bad news for Sweden, which has fallen 24 places in the overall rankings from 22nd last year. Across the board it saw its approval ratings plummet, with its rankings for quality of life (from 14 to 28), working abroad (from top 10 to 24), and ease of settling in (49 to 63) all faring badly.
Overall, the top ten countries for expats were: Bahrain, Taiwan, Ecuador, Mexico, Singapore, Portugal, Costa Rica, Spain, Colombia, and the Czech Republic.