News
Municipalities considering tax hikes to plug burgeoning welfare gaps
---
This article is more than 5 years old.
The government's moratorium on council's increasing local taxes is increasingly being flouted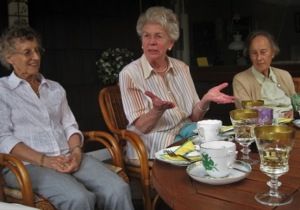 As costs rise, municipalities all over Denmark are having trouble making ends meet when it comes to providing services for children, the handicapped and the elderly.
Although it is strictly against government policy, a large number of municipalities are actively considering raising local tax levels to make ends meet, reports TV2 Nyheder.
Last year only four municipalities broke ranks and raised tax levels, but this year a number of others are set to join them.
Until the pips squeak
Odense Municipality has raised taxes by 1 percent.
"For seven years we've gone through drastic annual savings rounds that have really hurt in areas involving children and the elderly – with stressed personnel who never knew whether they were bought or sold," said Odense Mayor Peter Rahbæk Juel.
"So we decided on a tax increase of 1 percent for very specific areas."
READ ALSO: Councils to spend less on elderly next year
According to new figures, the extra tax has made it possible to make 493 jobs secure in the children, young people and handicapped welfare sector.
However, according to Professor Kurt Houlberg from VIVE, the Danish centre for social science research, according to the deal made between the municipalities and the government, the total amount of tax must not go up.
"If some municipalities raise tax levels, others will have to reduce them," said Houldberg.
Nothing ventured, nothing gained
In May, Copenhagen Mayor Frank Jensen told Politiken that in the budget for 2019 he wouldn't rule out having to raise taxes because Copenhagen Municipality would have a shortfall of around 800 million kroner.
Roger Buch, the leading researcher at the Danish School of Media and Journalism, points out that some mayors appear to be speculating that the government might turn a blind eye to them flouting the tax moratorium or that Dansk Folkeparti would come to their aid, as happened in Odense.