News
Denmark looks to ease work permit wage conditions for workers from a dozen countries
---
This article is more than 5 years old.
Workers from China, India and the US will be able to earn less to get work permit in the future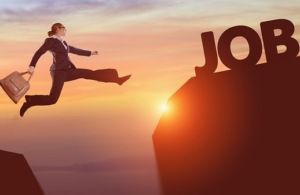 As Denmark continues to struggle to lure qualified workers from abroad, the government has hatched a new strategy aimed at attracting labour from 12 specific countries.
According to the government plan, workers hailing from China, India, the US, Russia, Australia, Singapore, Canada, Brazil, Japan, Mexico, Thailand and Malaysia will in future be able to earn less than is currently the case to obtain a work permit in Denmark.
"Danish companies need the qualified labour they require – without us opening the door to those we don't need. We must give companies reasonable conditions," PM Lars Løkke Rasmussen said in his speech during the opening of Parliament yesterday.
READ MORE: Minister wants to ease path of qualified foreign labour to Denmark
S and DF sceptical
The strategy involves reducing the minimum wage required to acquire a Danish work permit from 418,000 kroner annually to 330,000 kroner for citizens coming from the 12 countries mentioned above.
According to immigration and integration minister, Inger Støjberg, the proposal is an attempt to ease the rules and help Danish companies recruit workers from countries that Denmark already has a strong co-operation with.
Støjberg said she didn't feel that Denmark would be discriminating against citizens outside the scope of the 12 nations included in the strategy.
The confederation for industry, Dansk Industri (DI) has praised the plan, but Socialdemokratiet and Dansk Folkeparti have both indicated that they remain sceptical.