News
Danes loving second-hand shopping more than ever before
---
This article is more than 5 years old.
Buying used items considered fun and climate-friendly, not embarrassing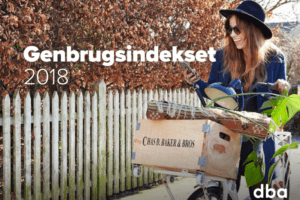 According to a new report from online marketplace Den Blå Avis (DBA), Danes are embracing second-hand shopping more than ever before.
The report (here in Danish) revealed that second-hand items were sold for a record 7.2 billion kroner over the past 12 months, considerably up from the 5.6 billion kroner traded for in 2016. That's an increase of 28.5 percent.
"From sofas and iPhones to garden tractors and bicycles. Every day there are thousands of used goods that exchange hands and find a new home. Last year alone the Danes published over 20 million ads in DBA. That's a 99.5 percent increase in just four years. And all indications point to that trend continuing this year," wrote Sofie Folden Lund, DBA's head of communication.
READ MORE: Vinyl making big comeback in Denmark
Apps chipping in
The report found that almost 70 percent of Danes had either purchased or sold second-hand items in the last 12 months.
The most popular transactions involving used items were for things relating to the home at 40 percent, following by clothing and accessories (36 percent), electronics (28 percent), hobby (21 percent), children (21 percent), gardening and outside life (18 percent) and transportation (17 percent).
Another reason for the increase could be attributed to the rise of apps like Tradono, which specialise in second-hand business. Tradono has seen an increase of 246 percent in active users recently and a quintupling of ads since 2015.