News
Danish News in Brief: Another three charged in huge swindle case
---
This article is more than 5 years old.
Elsewhere, the legendary Olsen Banden turns 50, Nordic pizza kings hit Denmark and a rat invasion looks imminent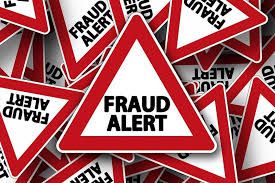 A further three people have been charged in the extraordinary swindle case involving a 64-year-old woman defrauding the state out of an exorbitant sum of money.
Two women and a man have been charged with handling stolen goods at the most serious level under Danish law as Danish and international authorities continue to search for Anna Britta Troelsgaard Nielsen, who is suspected of stealing 111 million kroner over a period of 16 years as a key member of the administration for grants at the social authority Socialstyrelsen.
READ MORE: International police hunt launched to track down Danish-based employee
Grants stopped
Nielsen reportedly invented fictional projects including fake recipients applying for grant funds which she then funnelled to her own account. Apparently, she also wrote to legitimate recipients of grant funds telling them that they would receive less money than initially granted, after which she transferred the difference to herself.
The grants were supposed to be used for vulnerable groups in society.
Nielsen hasn't turned up for work in weeks and an international warrant has been issued for her arrest. It has emerged that the woman owned a farm in Sweden, real estate in South Africa and purchased expensive horses for her daughter to use in competition. She also owned a house in Hvidovre.
The social minister Mai Mercado announced yesterday that Socialstyrelsen has been forced to halt grant payments because of the case.
---
50 years of 'Skide godt Egon'
On October 11 it was five decades ago that Denmark got its first glimpse of the first 'Olsen Banden' film – involving the hapless trio Egon, Benny and Kjeld and their forever-doomed heist attempts. The series has spanned 17 films and still remains amongst the Danes' favourite films. The first film was released on 11 October 1968 and the Danes immediately took to the shenanigans of leader Egon Olsen (played by Ove Sprogøe) and his two clumsy henchmen Benny (Morten Grunwald) and Kjeld (Poul Bundgaard), who somehow always managed to bungle Egon's best-laid robbery plans. The latest instalment emerged in 2013 and was an animation.
Rat infestation on the horizon
With winter closing in, the impending cold is expected to see droves of rats seek shelter and warmth inside floors, walls and attics of buildings across Denmark. And the mild autumn and hot summer has given the rats excellent breeding conditions, so experts fear that there will be many more than usual. Rats can chew their way through most material and a pair of rats can have several hundreds of offspring over the course of a year. Experts warn citizens to keep an eye out for the rodents by paying attention to scratching sounds in walls or under floorboards, or through their strong sewer-like odours.
Nordic pizza giant hits Denmark
The Norwegian pizza chain Pizzabakeren is set to hit Danish shores for the first time when the first restaurant opens in Greve on October 30. Pizzabakeren is the biggest take-away pizza chain in the Nordics, with 175 restaurants in Norway and 14 in Sweden. It also runs a restaurant in Spain and in China. It's actually the second time Pizzabakeren has tried to gain a foothold on the Danish market following a failed attempt in Esbjerg in 2015. This time, the chain hopes to open 40 restaurants across Denmark over the next five years via its franchise-model business strategy.
Four men charged with Hirtshals murder
Police in north-Jutland have arrested four men and charged them with the killing of a 41-year-old Romanian man who was found dead in Hirsthals over the weekend. The victim, who lived and worked in Denmark, had been seen together with the four men on Friday night. The man was discovered lying on the pavement at 05:31 and was pronounced dead at the scene. The four men are being interrogated at the police station in Aalborg.