Things to do
Performance Review: This fabulous Fagin deservedly defies his fate
---
This article is more than 5 years old.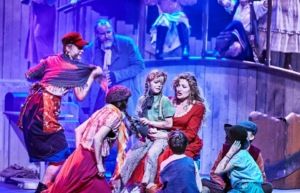 The impression of a quality production is immediate with the opening number 'Mad, pragtfulde mad' ('Food, glorious food').
Albertslund Musikteater is large, but by no means a princely venue, so on first entering one begins to lower one's expectations. As the curtain rises, however, the obvious ambition and technical prowess of the Rearview Teater company easily surpasses anyone's lowered expectations.
Considering the limited resources, every penny is on show, from costumes to make-up, to an inventively manipulated set, which despite remaining essentially one structure throughout, nevertheless convinces us of several others by way of minimal redressing and innovative lighting transitions.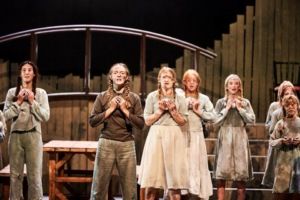 This miser is majestic
At times, one suspects that not all the performances are able to meet the standard of the production's reach. Young Lauritz Kristiansen, while delivering well on his dramatic performance and cutting the figure of a fine Oliver, struggled to meet composer Lionel Bart's vocal challenges.
At the other end of the scale stands Peter Secher Schmidt's Fagin. It's hard to imagine a better rendition of the character, as Schmidt nails every aspect of the wiley old miser, a hoarder of criminal loot who does little to improve the lives of the pick-pocketing urchins under his employ.
Also of note is Jacob Svensmark's Bill Sykes who despite a solidly menacing portrayal of the character, including a compellingly insidious delivery of 'Mit Navn' (My Name), is perhaps a little too slight to fulfil the role's more physical criteria.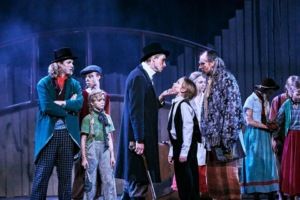 Less downbeat than Dickens
Ultimately, it's always a little discomforting to swallow Dickens' neatly sour resolution to his story: that this embattled orphan from the streets is able to rise out of terrible poverty, not because of the considerable smarts or hutzpah he's exhibited, but because he was, all along, a member of the upper middle class. How depressing.
It's fortunate, then, that the last moral beat of Lionel Bart's musical comes courtesy of Fagin, who is revealed here as the only character to be granted any real agency. Following the climatic events just prior, Fagin reviews his situation ('Jeg overvejer situationen') and opts to change his criminal ways in order to live a more honest life.
Given that Dickens chose instead to have the character hanged, we can only hope that Bart's reformed Fagin manages to avoid that fate.