News
Internal documents show government plans to reduce benefits for immigrants
---
This article is more than 5 years old.
The Danish government is planning to reduce benefits for immigrant families by up to 2,000 kroner per month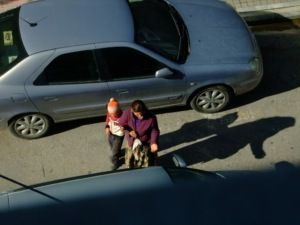 Documents from the Ministry of Immigration and Integration indicate that the government is currently considering negotiations with Dansk Folkeparti in order to reduce benefits for immigrant families, reports DR Nyheder.
Up to 2,000 kroner less per month
The proposal foresees benefits reductions of 2,000 kroner per month for single-parents and 1,000 kroner for parents who are couples.
READ ALSO: Immigrants risk pension poverty, report says
At present, the monthly allowance for single-parents amounts to approximately 12,000 kroner and 10,000 kroner for couples respectively.
Saving millions
Peter Skaarup from Dansk Folkeparti has welcomed the proposed reduction, as less financial support could put more pressure on immigrants to find a job.
Furthermore, according to a calculation made in the documents, a benefits reduction of 2,000 kroner per household could save the government up to 65 million kroner in 2020.
Maybe unconstitutional
Last week Information published a survey by the Institute of Human Rights. The study concluded that the current amount paid as integration benefits is hardly enough to cover a family's requirements for food, medicine and housing – a fact the institute considers a breach of the Danish constitution.